I hope the 8th graders had as much fun at the transition day as I did. A big shout out to the Middle School and High School staff for making this a success. #classof2025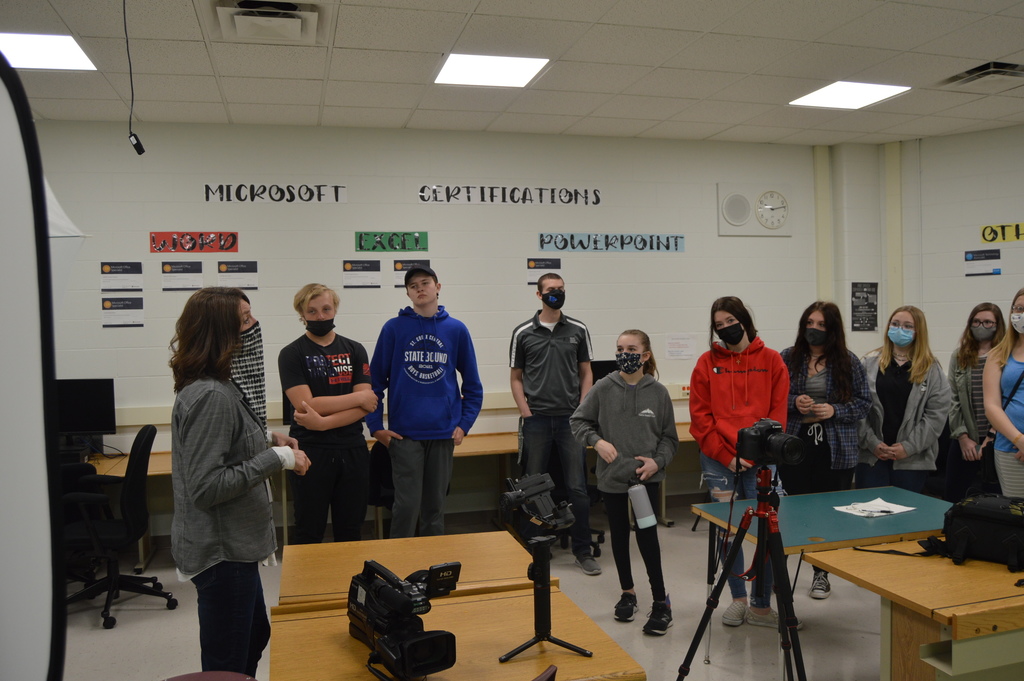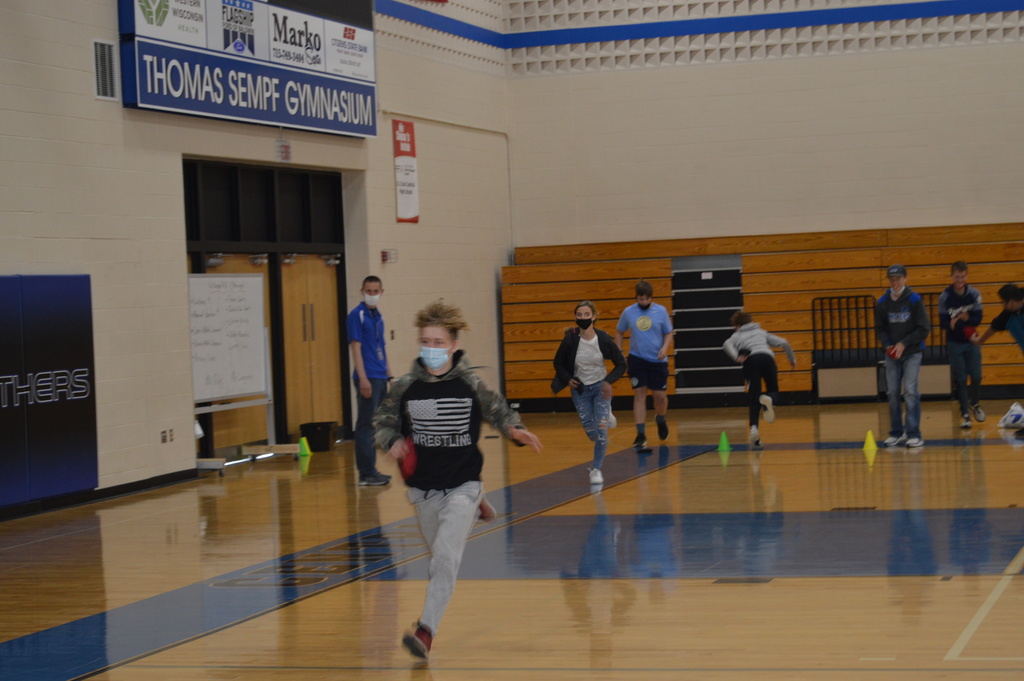 Wrapping up Staff Appreciation Week at the elementary. We love our staff --- they keep us "a-float!" #pantherpride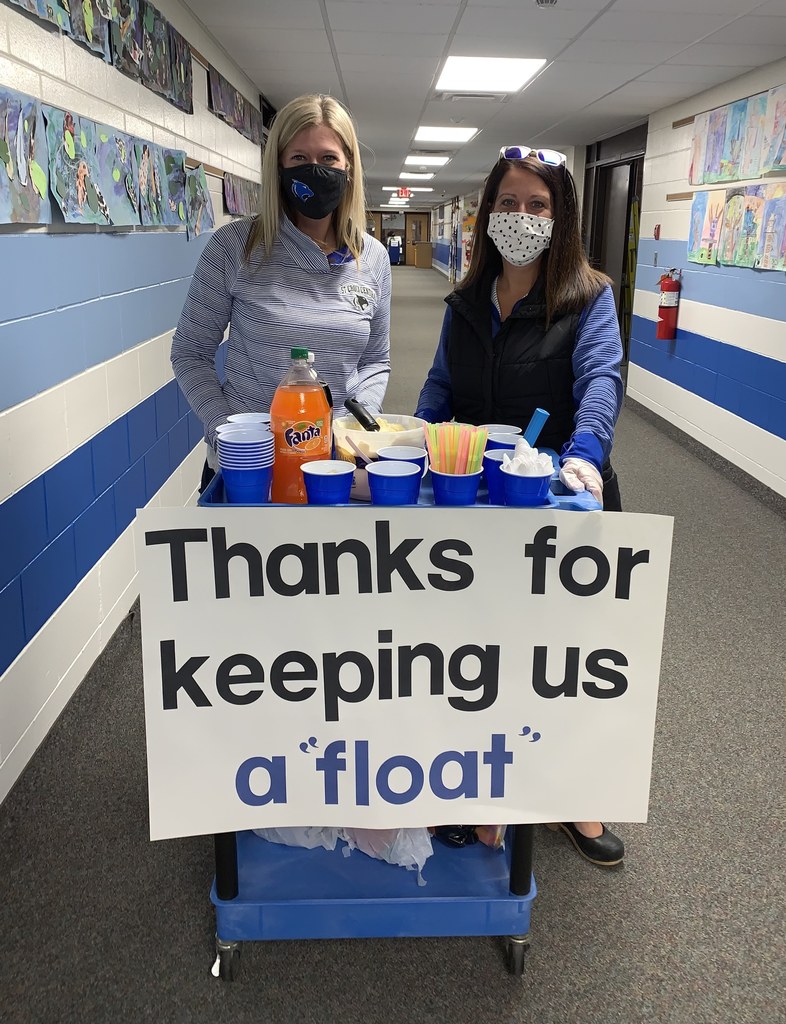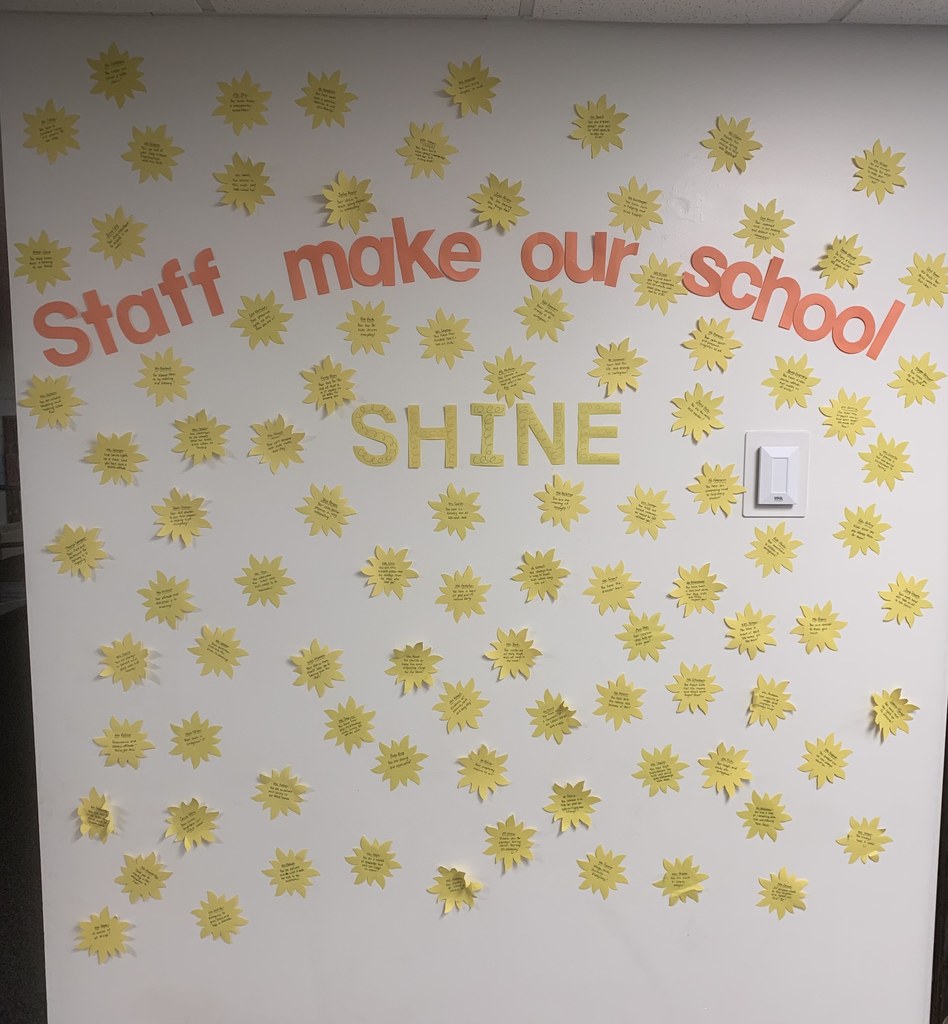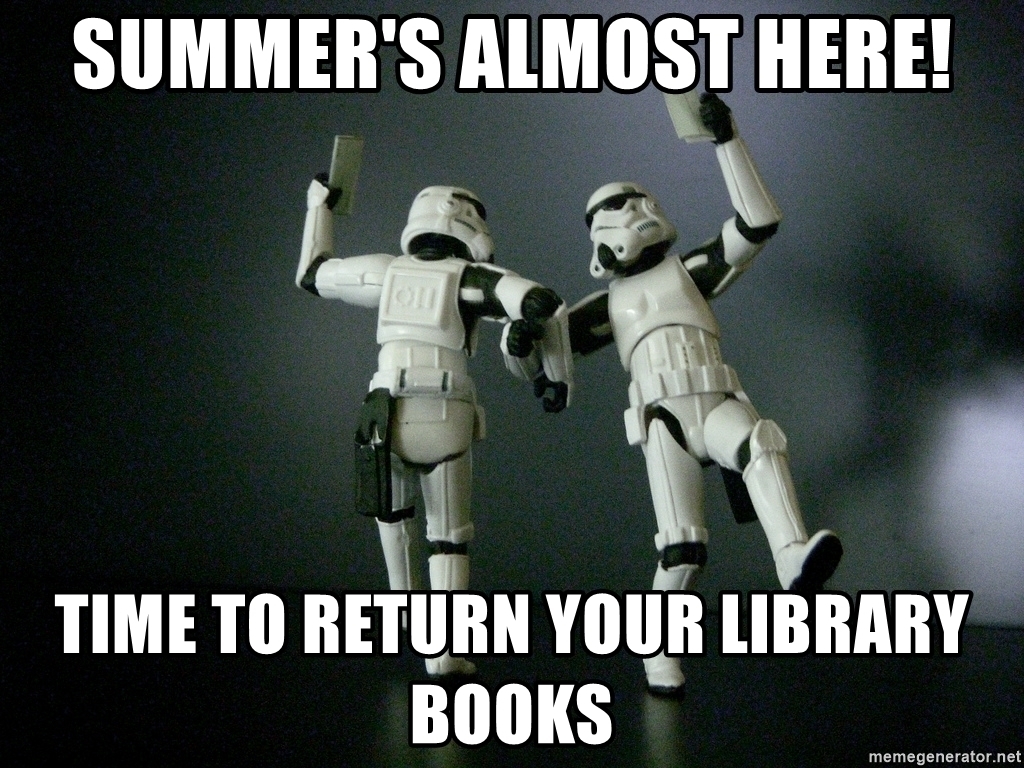 May 7th is National Lunch Hero Day. SCC would like to recognize our dedicated and committed food service staff on the front lines of feeding our students. These superheroes have come to school kitchens and cafeterias, rain or shine, to serve meals in school, through bus/van deliveries and a pickup site since schools first closed due to the pandemic last March. Serving meals to our families during the school closure last spring still stands as a shining example of community service and "kids deserve it" and is one of the many highlights of our positive school culture during this pandemic. Nearly 50 percent of school-age children are dependent on school lunch, and when schools are closed – or held virtually – six out of seven hungry children don't get adequate meals. According to a recent study released by The Journal of the American Medical Association, "Schools are now the single healthiest place Americans are eating.

This morning the elementary school was presented with $2000.00 that will go to the Mittens from Marilyn Fund. We would like to give a sincere thank you to the Mittens from Marilyn committee for their continued generosity. This fund helps the kids in our community more than you will ever know! THANK YOU!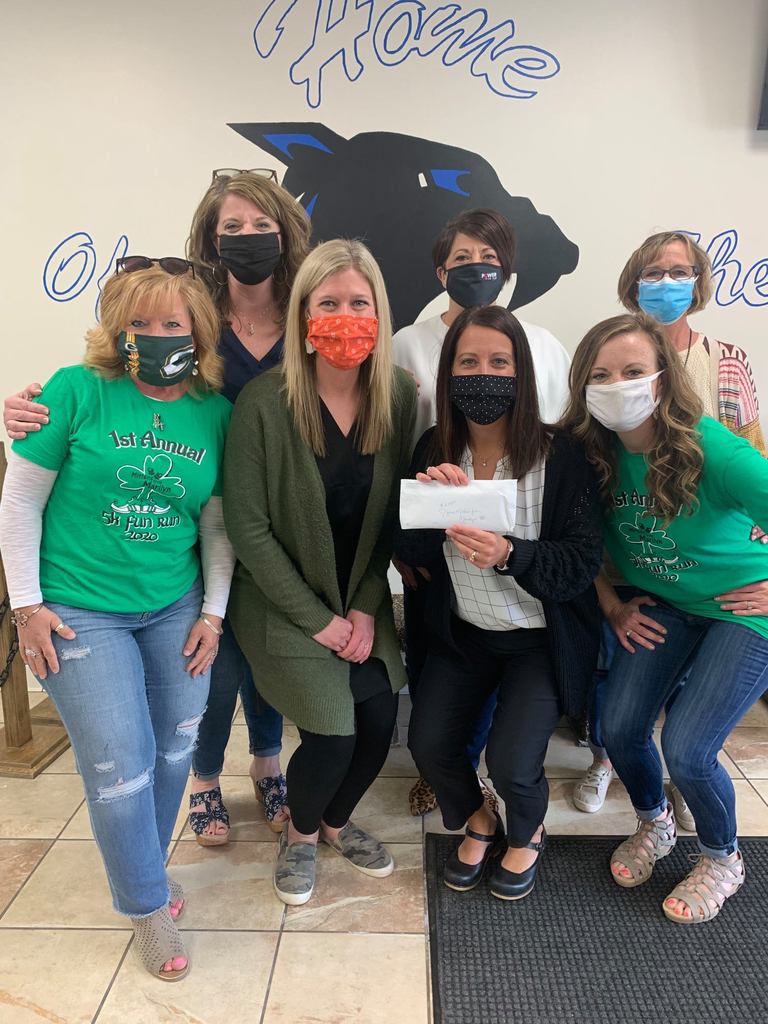 May 3rd through May 7th is Staff Appreciation Week here at St. Croix Central Schools and across the country. We would like to recognize our staff for ALL that they do. We truly appreciate them and the amazing things they do each and every day. SCC STAFF MATTERS! Thank an SCC staff member this week! #pantherpride

More swap position fun at the Middle School.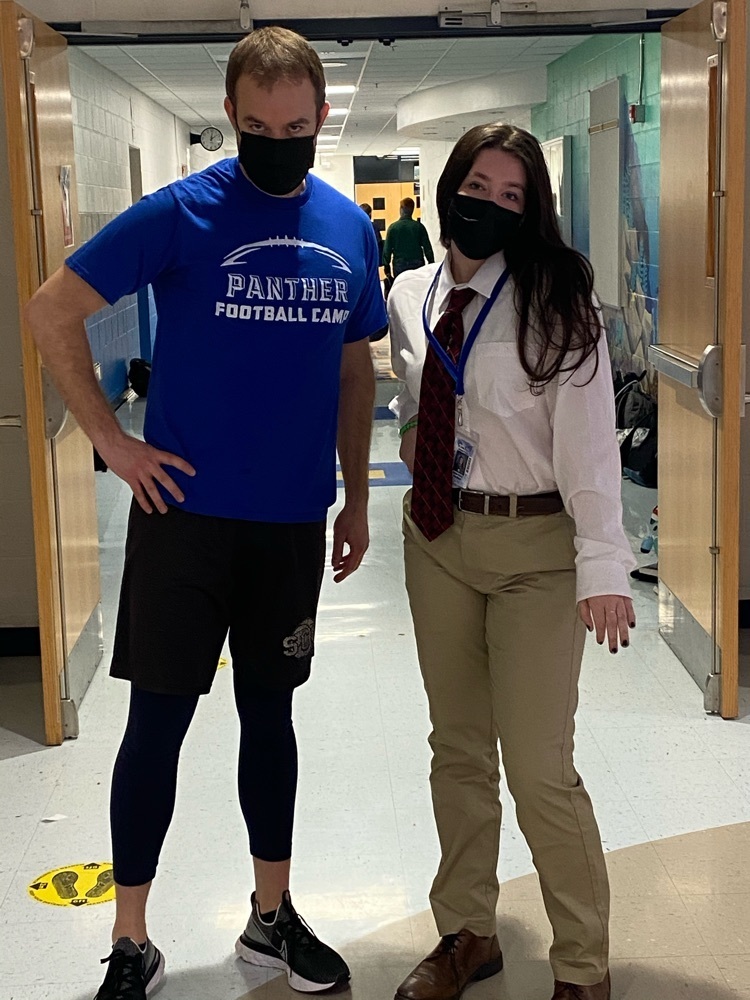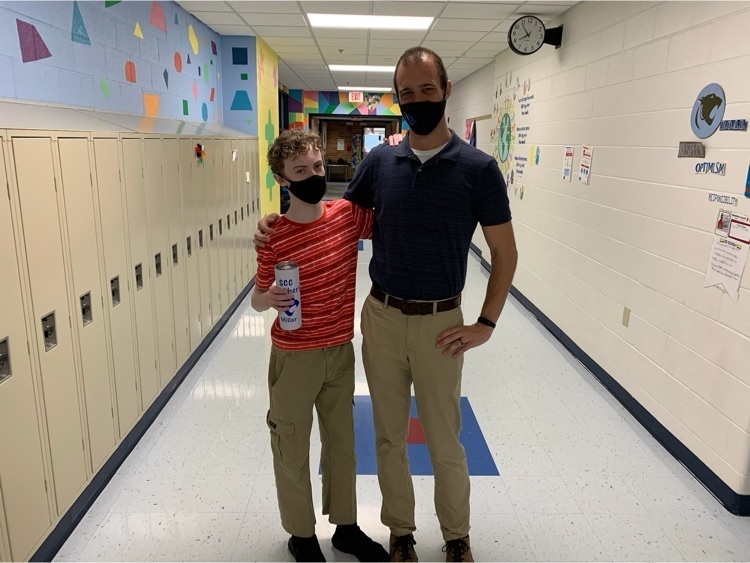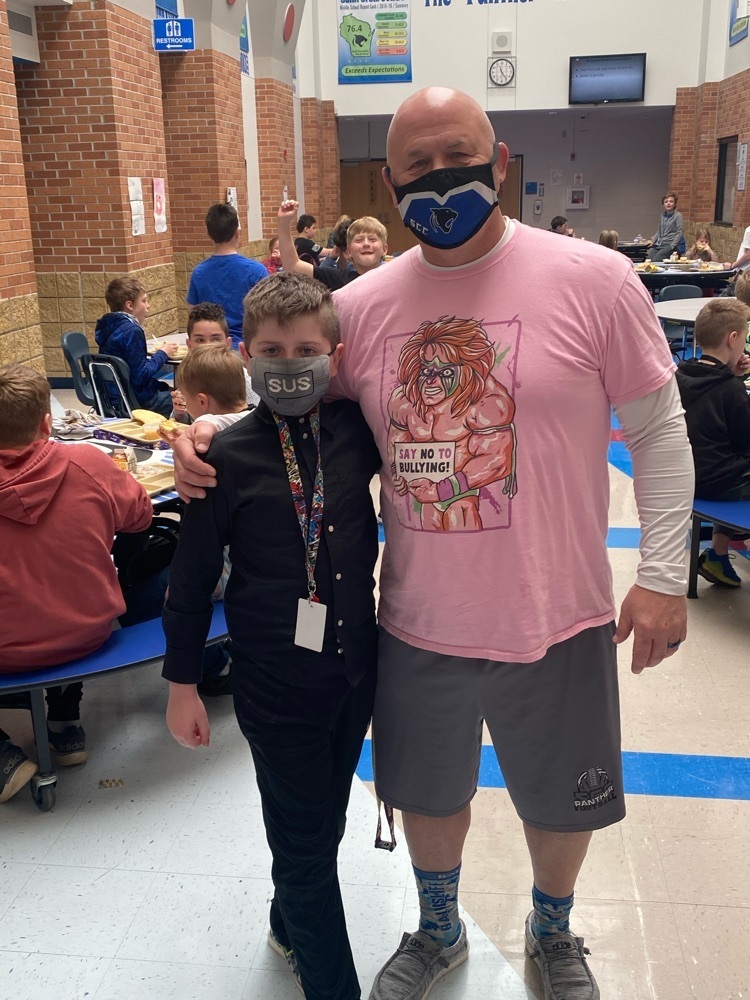 Thank you second, third and fourth grade students of the month for modeling gratitude daily! We are thankful for you!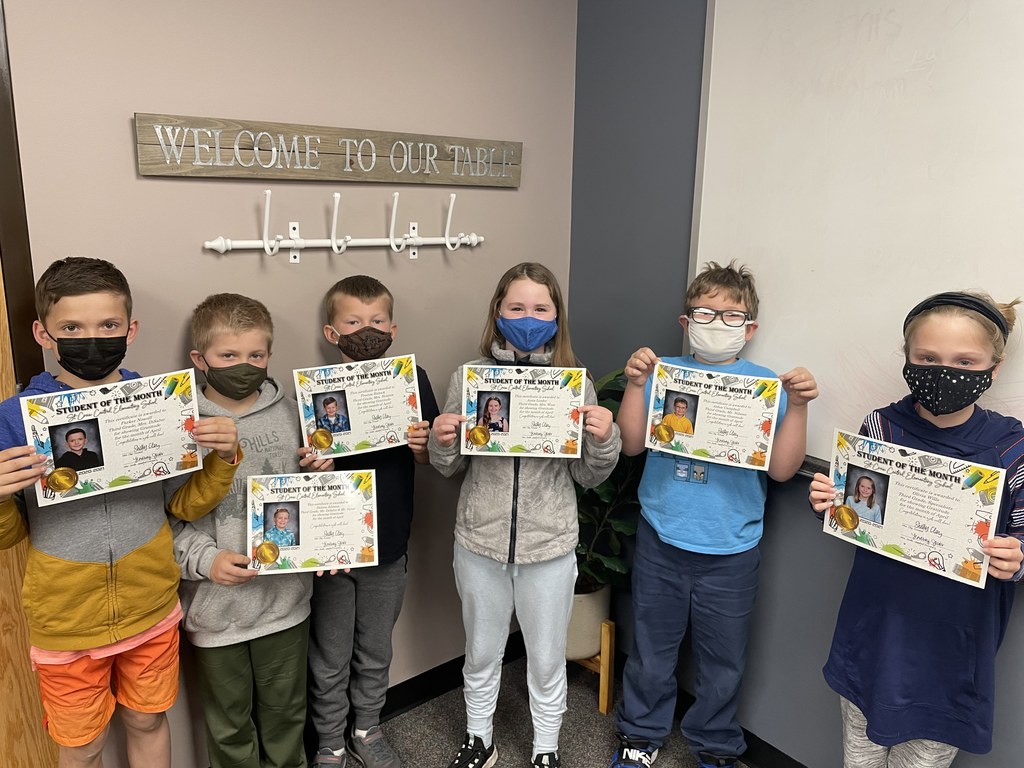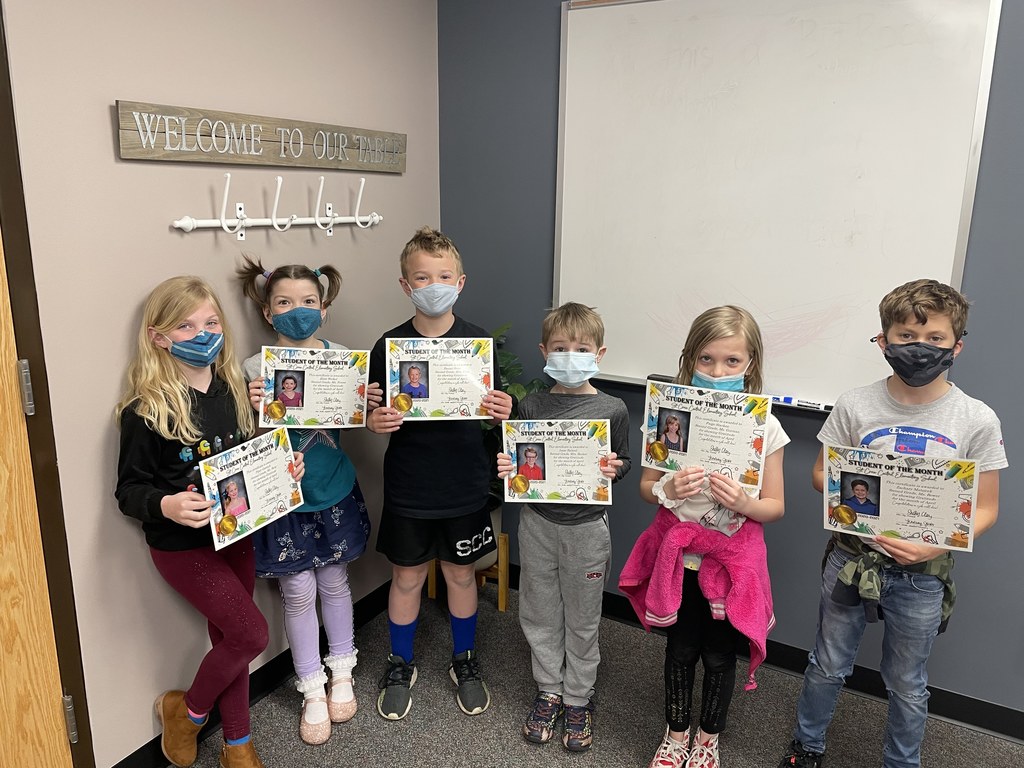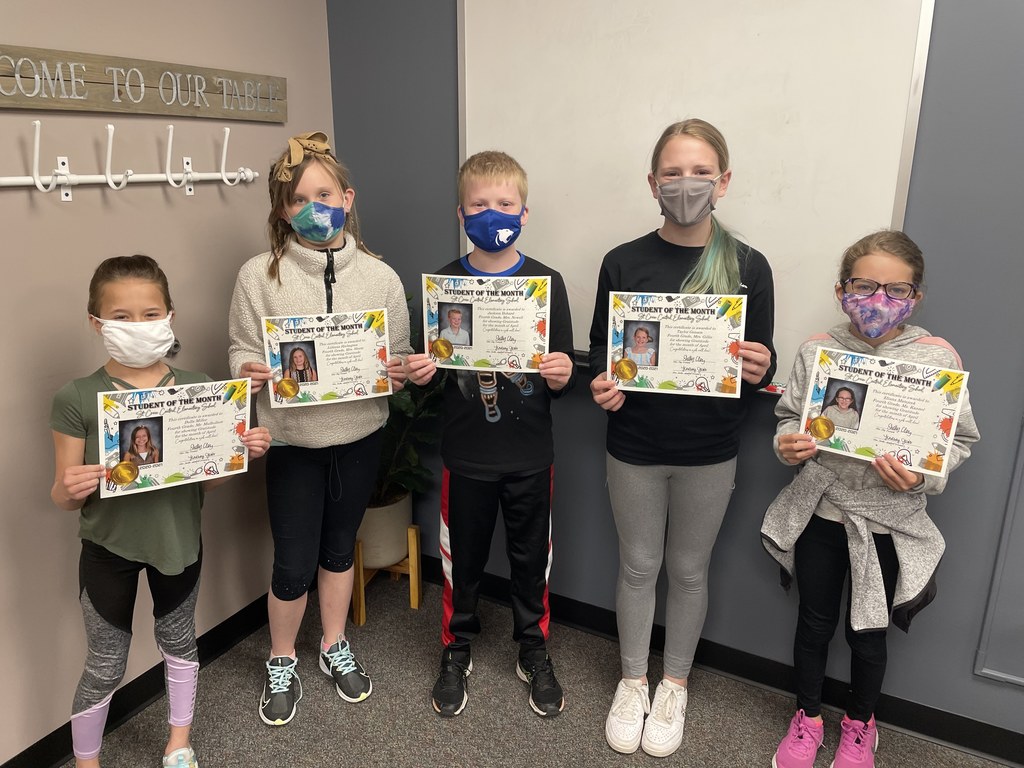 Congratulations to our kinder and first grade students of the month. These kids continue to show us what gratitude looks like each day!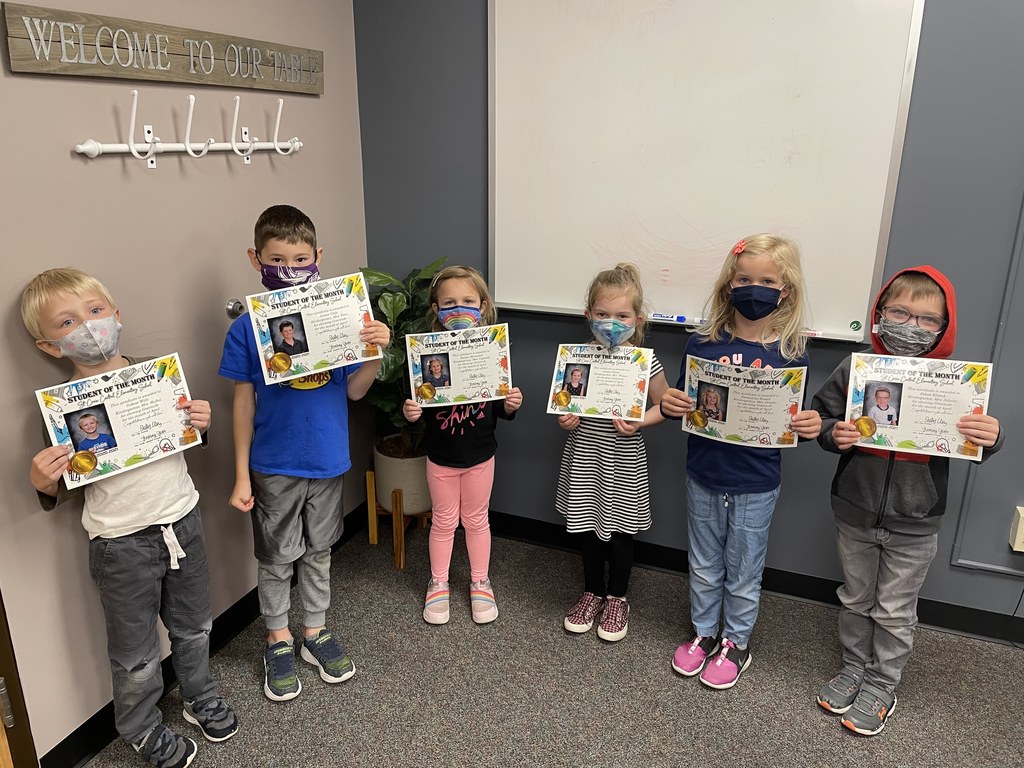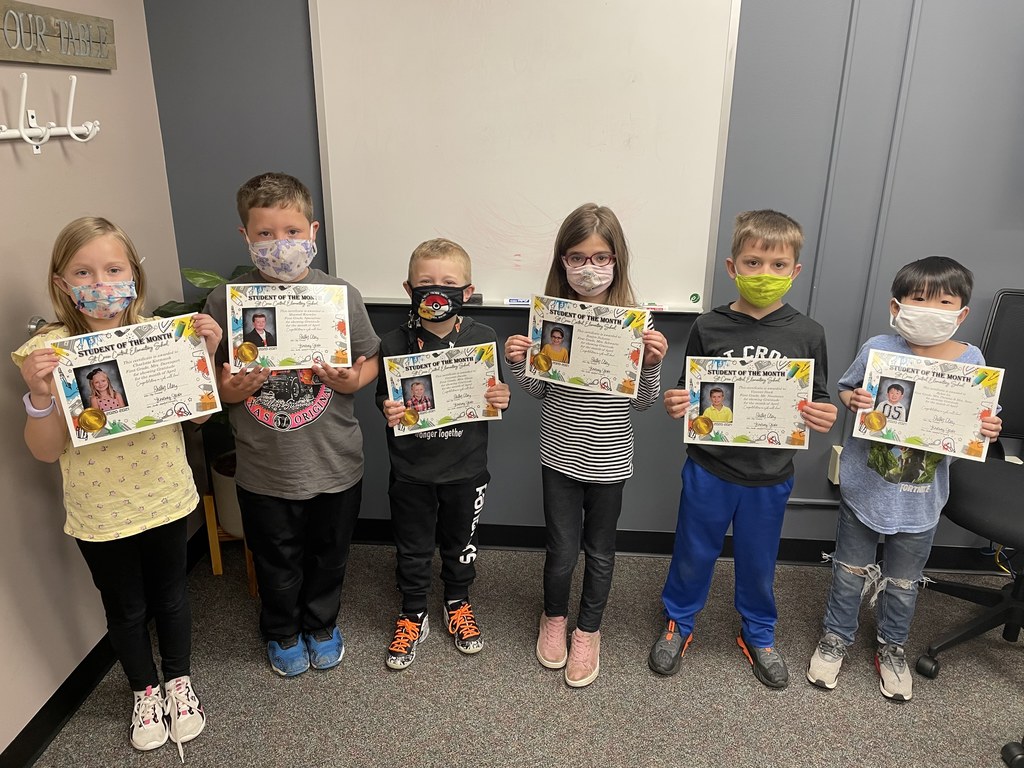 Will the real Mr. Millar take off his mask. What a fun day!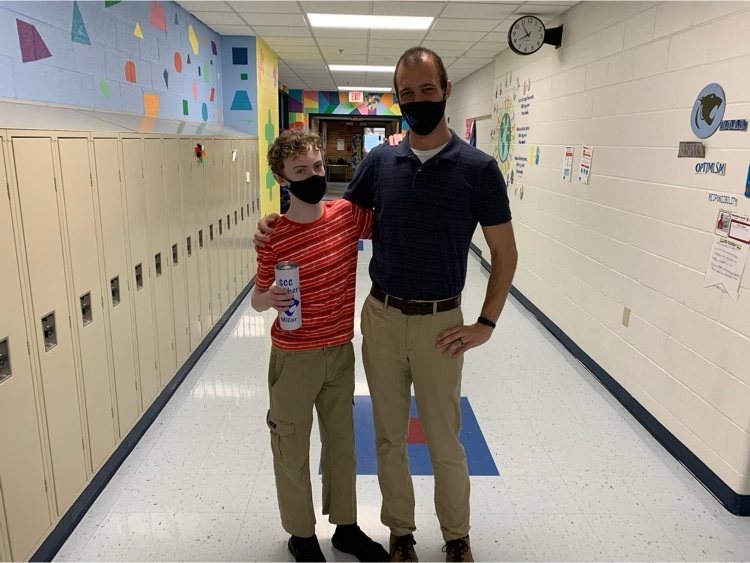 Looks like I am out of a job. Teacher/Student switch dress up day!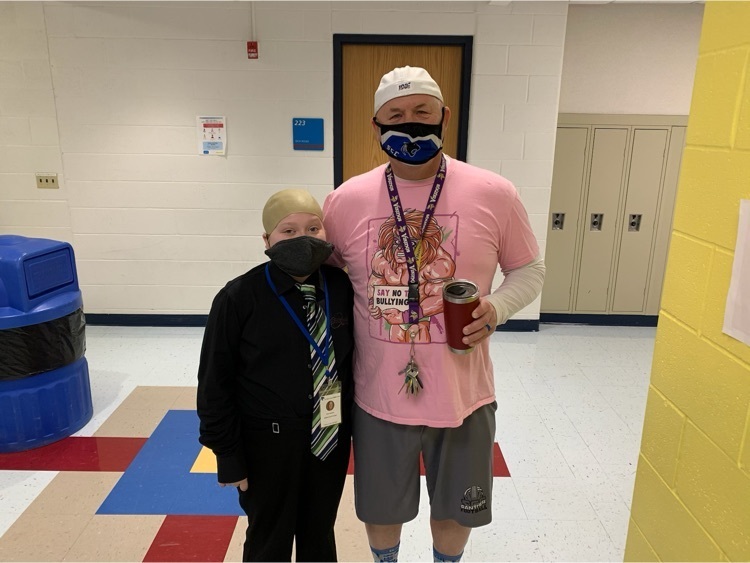 We are so grateful for all of our St. Croix Central Schools Administrative Assistants! Elementary School: Mrs. Sather, Mrs. Stanton, Mrs. Wester Middle School: Mrs. Bohatta, Mrs. Mousel High School: Mrs. Cress, Mrs. Hoverson, Mrs. Deno Virtual: Ms. Merth District Office: Mrs. Katner, Mrs. Gunderson, Mrs. Felberg, Ms. Jahns, Mrs. Bauer, Mrs. Starck, Mrs. Jordan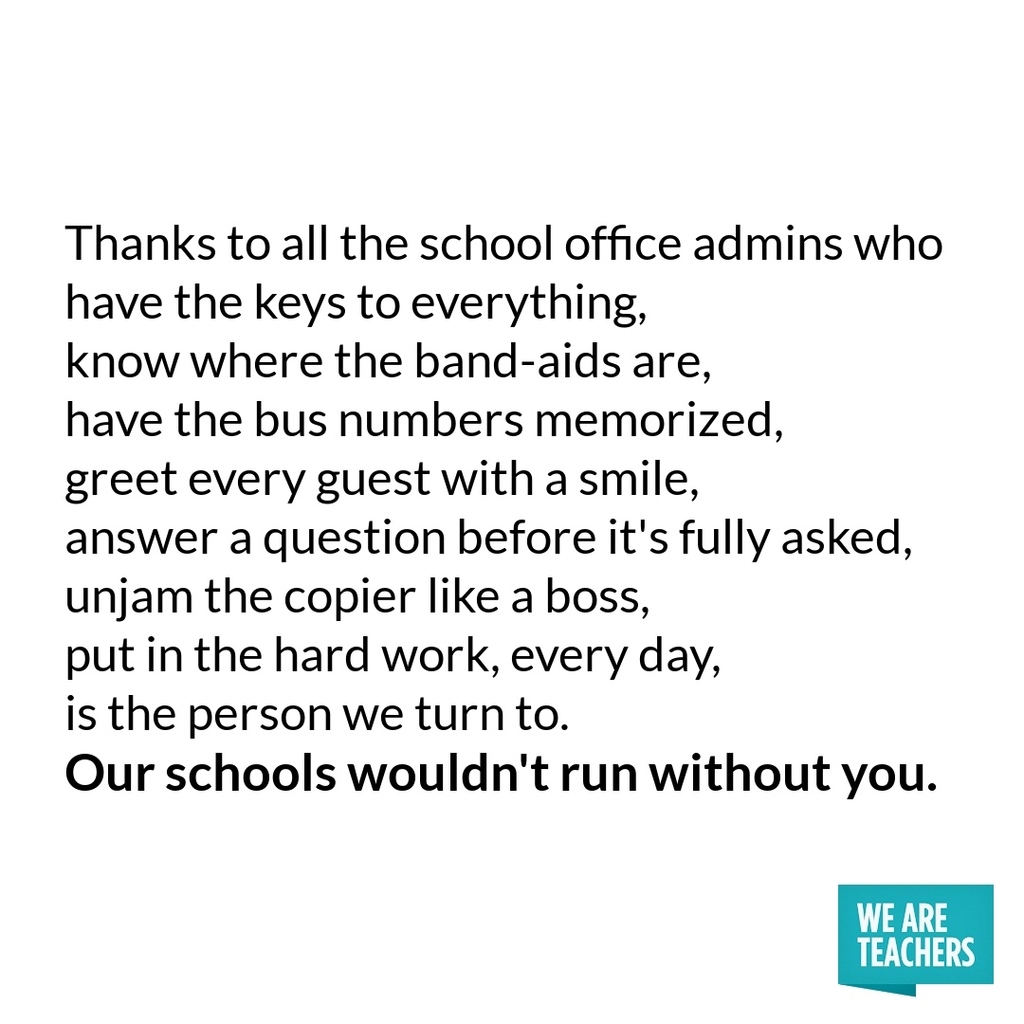 Mrs. Heinbuch working with 5th graders at lunch. Keeping track of waste, composting, and keeping America Beautiful.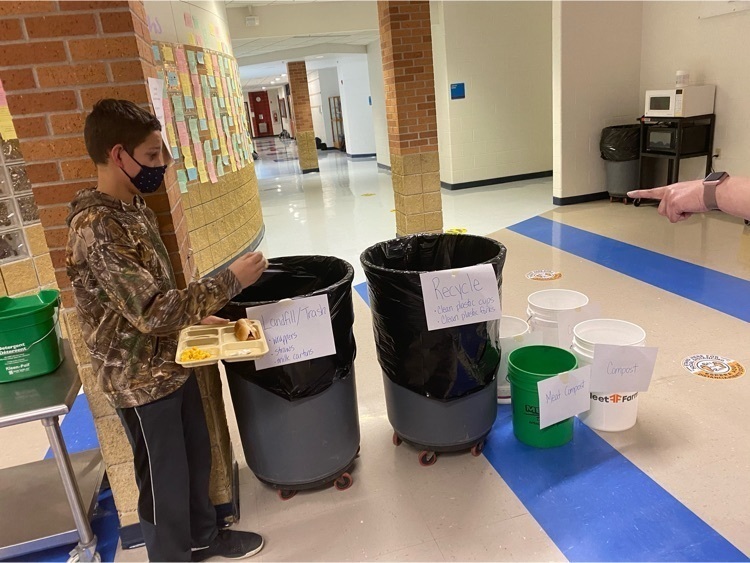 Congrats to Arimus—2021 Lions Peace Poster Contest Winner!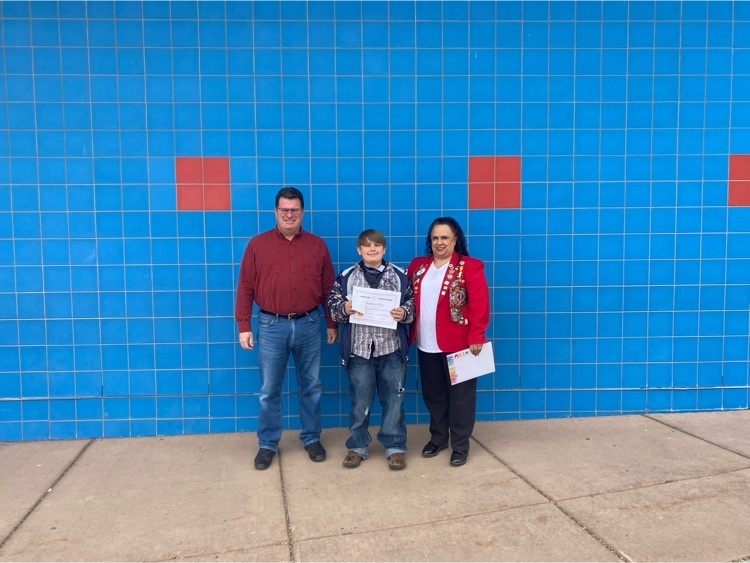 Mrs. Tate: "Students, why are you taking your multiplication test on the floor?" Students: "We have to - you told us we couldn't use our tables!" 😏 Congratulations to Mrs. Tate and our 6th grade mathematicians who rocked it at this month's Math Masters competition! Way to go!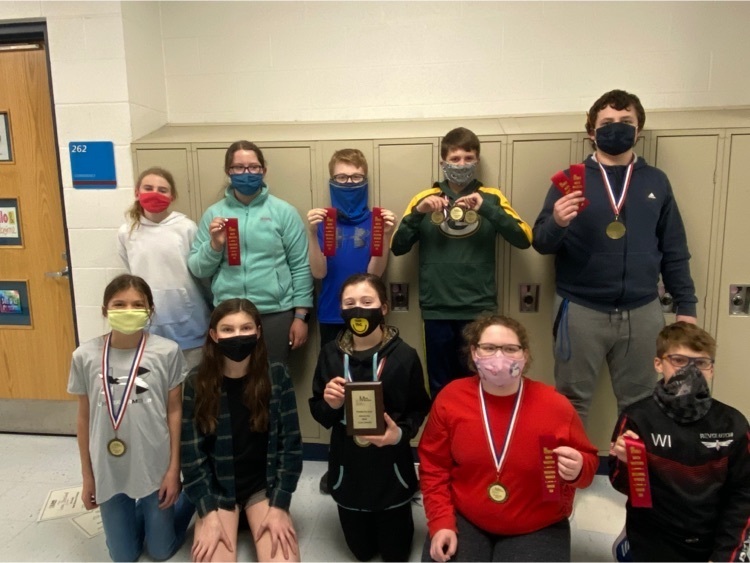 Dear Community Member, We want to thank residents for considering the solutions presented to voters on the April 6, 2021 ballot. While most voters felt the proposed options were not the best available, we appreciate residents' participation in the referendum. We are pleased to have the opportunity to engage in an open dialogue with community members about the opportunities and challenges that we face together. In the spirit of openness and honesty, this dialogue must continue. As a School Board, we will continue fostering dialogue with community members about the future of our local schools. Toward this end, we ask you to participate in this important survey. This survey will take about five minutes and can be completed between April 19 and May 10, 2021. We respect your time and want to emphasize the importance of your participation. Your answers will remain anonymous.
www.sccsurvey.org
The School Board will use this information from community members to evaluate options that meet the community's needs, are financially responsible, and move the district forward. If you have comments or questions, please contact Superintendent Tim Widiker at 715-796-4500, Ext. 3373 or
twidiker@scc.k12.wi.us
. Sincerely, St. Croix Central School Board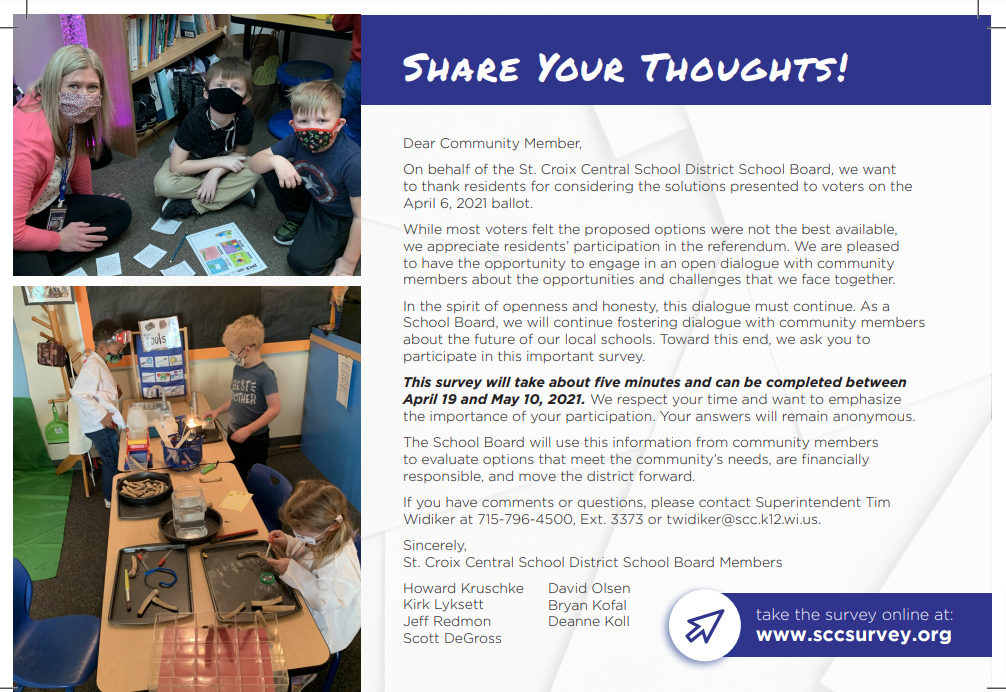 Beginning next year, Altoona will replace New Richmond as a member school in the Middle Border Conference for most high school sports. This change will not have a major impact on middle school sports as we will still compete against New Richmond as they are so close in proximity to us. Altoona is a great fit in the Middle Border Conference for a variety of reasons. They have a similar high school enrollment as the rest of the conference (488) whereas New Richmond had 991 students, almost double that of most other MBC schools. Also, the drive time from our high school to Altoona High School is 60 minutes. Although this will be our furthest drive, it is only 10 minutes longer than our trip to Osceola. Altoona will not be in the Middle Border for football. Instead, Rice Lake will replace New Richmond. Also, in girls' golf and wrestling, Altoona will not participate in the Middle Border because of the co-ops they have in those sports. For wrestling and girls' golf, we will be in a 7-team conference. We would like to welcome the Altoona Rails to our conference and look forward to competing against them next year.