OPEN TEACHING/CERTIFIED POSITIONS
OPEN PARA & SUPPORT POSITIONS
SUBSTITUTE TEACHING VACANCIES
The St. Croix Central School District is accepting applications for substitute teachers at all grade levels. Substitute Training is the first step towards applying for your substitute license through the State of WI if you do not already obtain a DPI License. Below are some of the approved options through DPI:
STEDI Online Training or CESA Online Training
Next Step: Apply for your license - a step-by-step guide can be found HERE
After you apply for your license, please contact Megan Fern at mfern@scc.k12.wi.us or 715-796-4500 extension 3382.

The SCC School District uses the AESOP substitute calling system. Please call 715-796-2256 extension 2102 for more information.
Currently hiring Special Education Paraprofessionals for the 2023-24 school year! Apply via WeCAN (link is on the left).
See the slides below for an infographic from our amazing staff!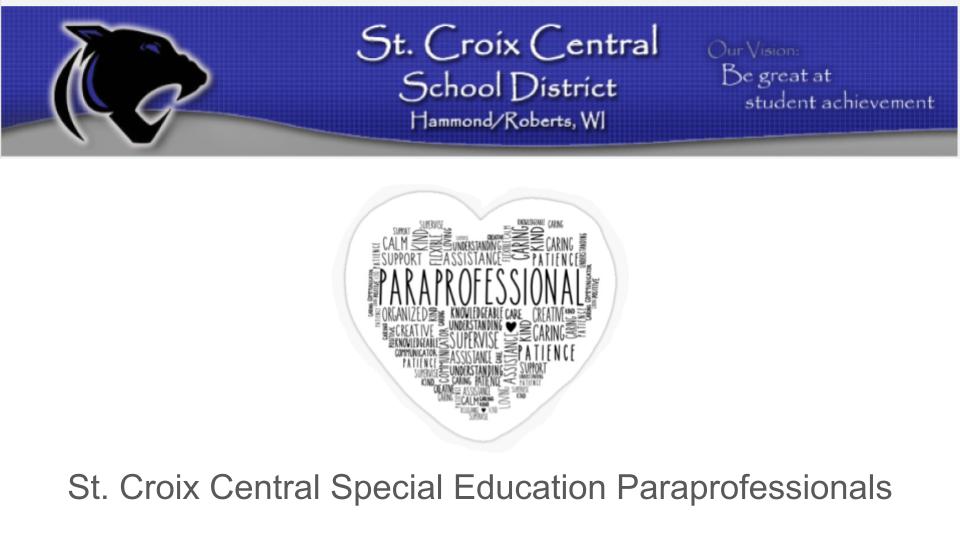 Currently hiring Bus Drivers for the 2023-24 School Year!
FREE TRAINING!!! Work opportunities available within the District between routes.
Apply via WeCAN (link is on the left).