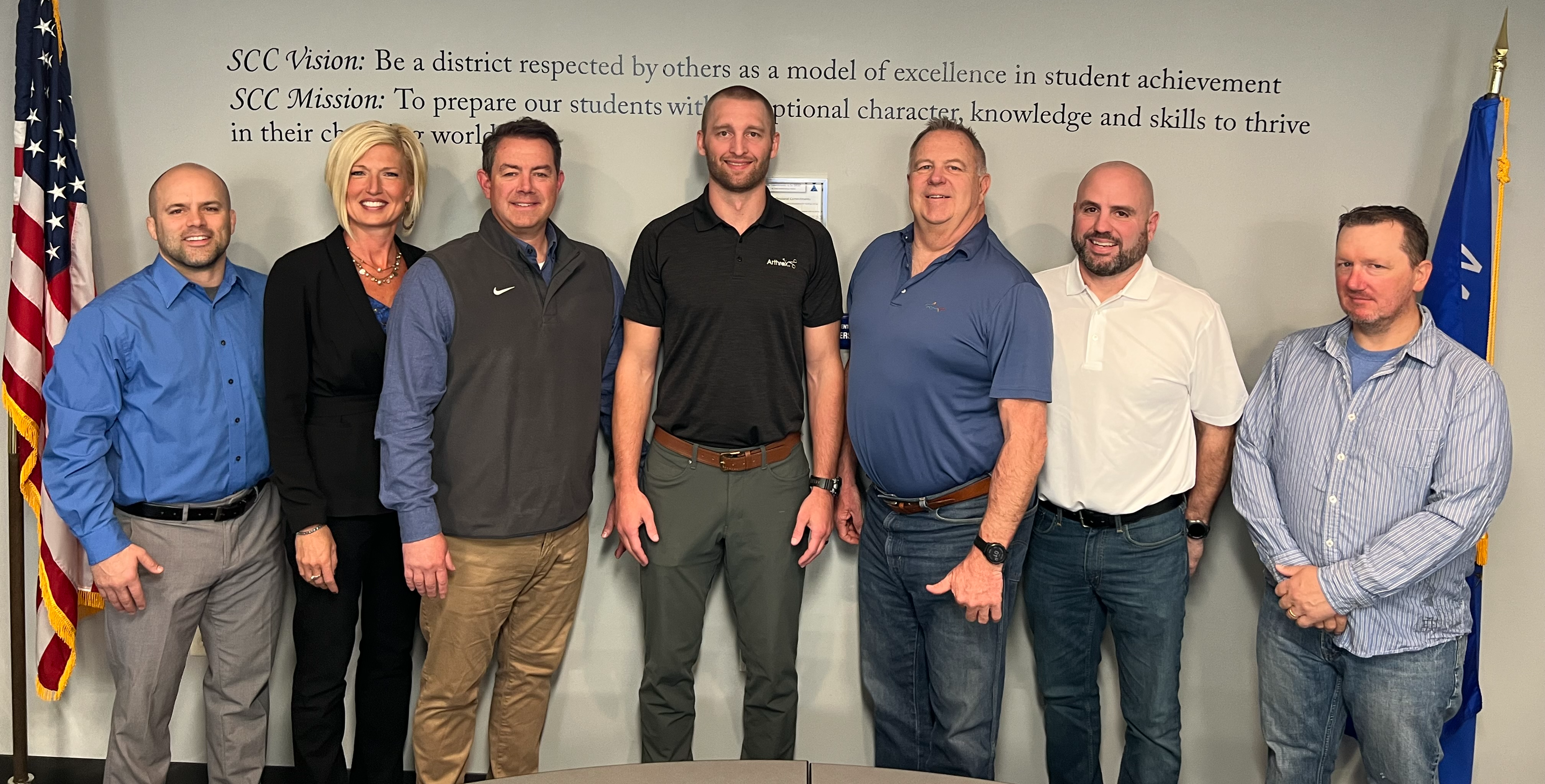 (L to R) Derek Miller, Erica Herink, Joshua Pettit, Lance Rongstad, Jeff Redmon, Vince Trudell & David Roos
Be a district respected by others as a model of excellence in student achievement.
To prepare our students with exceptional character, knowledge and skills to thrive in their changing world
PUBLIC NOTICE:
Public Notice is hereby given that some members of the School Board may occasionally attend social events, conferences, conventions or district-sponsored athletic events and activities in support of the staff and students of the school district. The School Board will not conduct any governmental business during these events.
| | |
| --- | --- |
| ABOUT THE SCC SCHOOL BOARD | MEETINGS - Meeting Dates |
| | |
| SCC BOARD POLICIES | ANNUAL NOTICES |
| | |
The St. Croix Central School Board welcomes any communication from the community. St. Croix Central School District believes in effective communication. We encourage any concerns to be directed to the appropriate staff. For example:
If there is a classroom concern, please contact the teacher.

If there is a building level concern, please contact the building principal.

If there is a Special Education concern, please contact the Director of Special Education.

If there is a transportation concern, please contact the Transportation Director.

If there is a district concern, please contact the Superintendent.
Please go the SCC Staff Directory for contact information.
If the concern is not resolved after following the procedure listed above, district residents may request to be placed on the School Board agenda.
A public comment forum is scheduled during each regular School Board meeting. District residents may address the School Board at that time. Please see District Policy 187, Public Participation at Board Meetings when requesting to be placed on the meeting agenda. You may contact the district Superintendent by email at twidiker@scc.k12.wi.us or 715-796-4500 ext. 3373.

Derek Miller, School Board Director

Lance Rongstad, School Board Director

David Roos, School Board Director