What is the guardian's role when choosing our virtual school?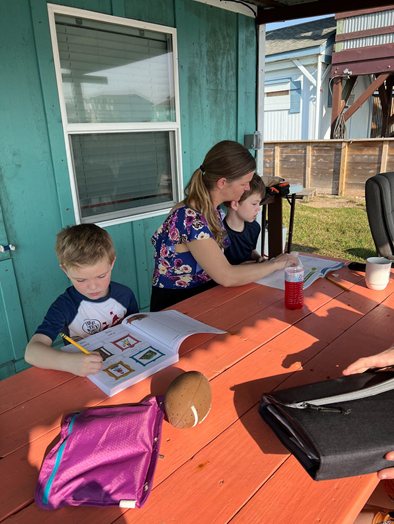 At SCVA, we view guardians as the student's Learning Coach. It is a vital role where you get to provide your student the comfort of learning with a trusted adult close to them, while also celebrating their learning successes and achievements. As you do not always have to be in the room with your student, you will need to oversee their daily lessons & activities while also checking to make sure they are understanding and completing their work. You will also stay in touch with teachers by phone or email and provide one-on-one support with learning activities.

You are NOT alone! As their Learning Coach, you'll be by their side, partnering with our teachers and staff to help your child become the person you know they can be. SCVA has licensed teachers who are dedicated to helping all students succeed—that means a Learning Coach serves as a guide, supporter, and motivator to further stimulate learning and establish a suitable structure for the school day at home.
Your Role in Online Elementary School
For St. Croix Virtual Academy, children in grades 4K-5, Learning Coaches play an important part in everyday learning.
You should expect to:
Provide a safe learning environment free from distractions

Schedule your child's day with school activities and breaks

Spend about 5 hours a day overseeing schoolwork

Lend a hand with online school lessons and regularly connect with your child's teacher

Help make sure your child is understanding their lessons and progressing

Celebrate their achievements and encourage them to keep going

Assist your child with technology, including joining class meetings, accessing recorded lessons, uploading completed work, and checking teacher feedback/grades

Facilitate ELA, Science, and Social Studies lessons for your child with the support of the instructor's manual and an SCVA teacher (hands-on curriculum option only)