Last week, elementary students met Penny, our new therapy dog. Penny is an 8 year old Basset Hound and has been doing therapy work for 5 years in area schools. Students and staff absolutely loved getting to know our new furry companion!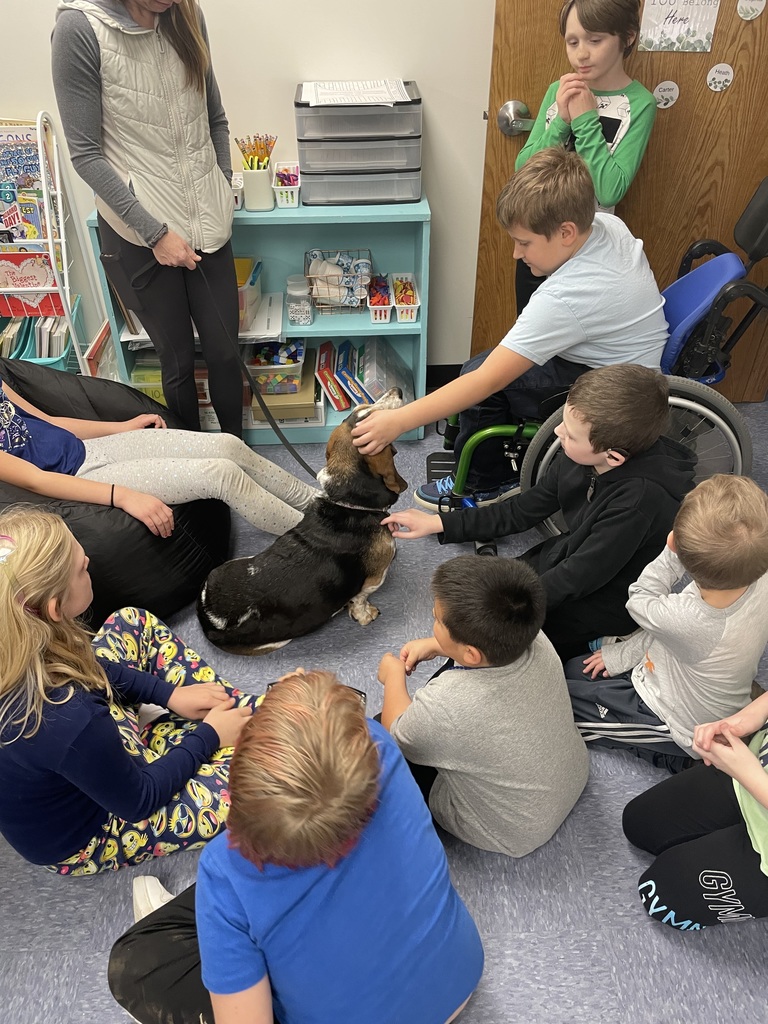 A huge THANK YOU to Lukey's Pumpkins for the generous donation to Mittens From Marilyn, a school donation fund that helps out children in need within our school district. $1,088.00 was raised through pumpkin sales from Lukey's Pumpkins this year. That's amazing!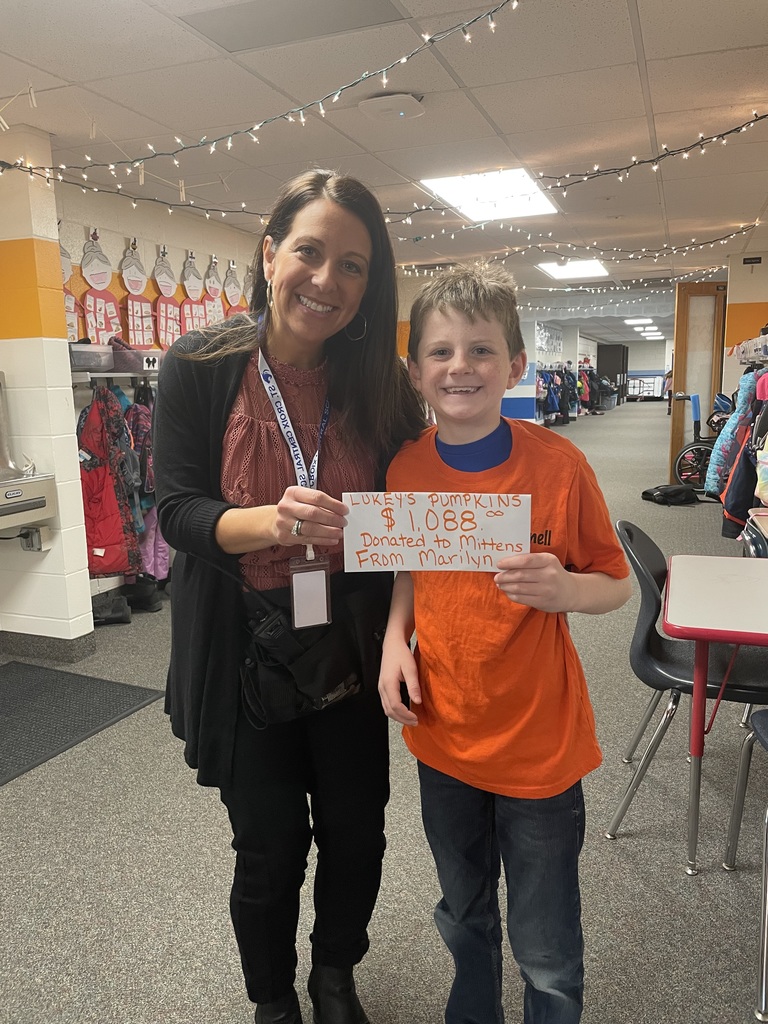 Acceptance is our C.A.R.E.S. trait for the month of December and today Mickey stopped by to visit Ms. Evans' 2nd graders to congratulate them on doing a fantastic job of show acceptance in the classroom and throughout the building!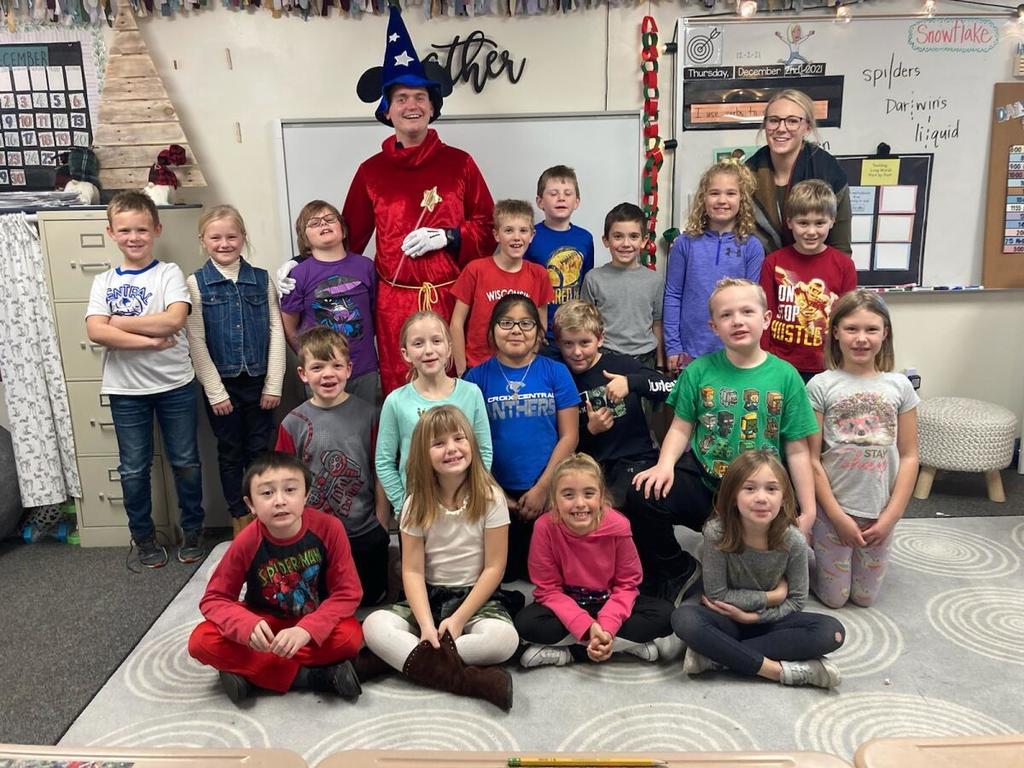 3rd and 4th grade students of the month! Thank you for always modeling cooperation!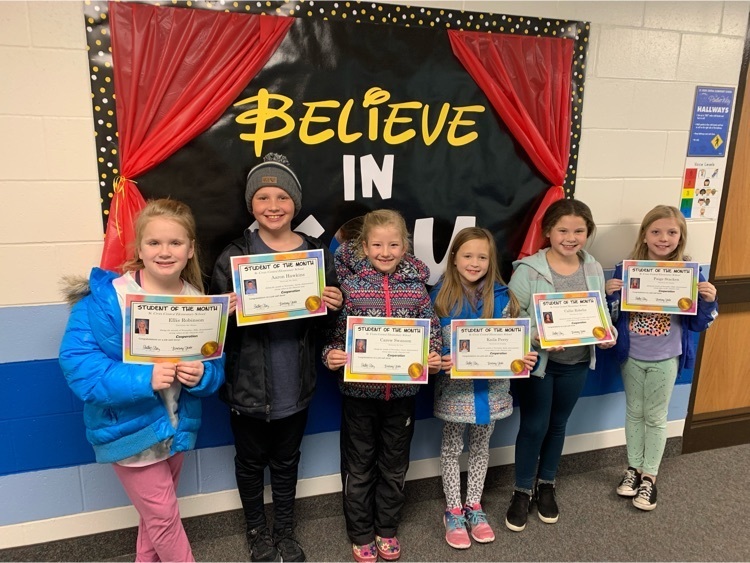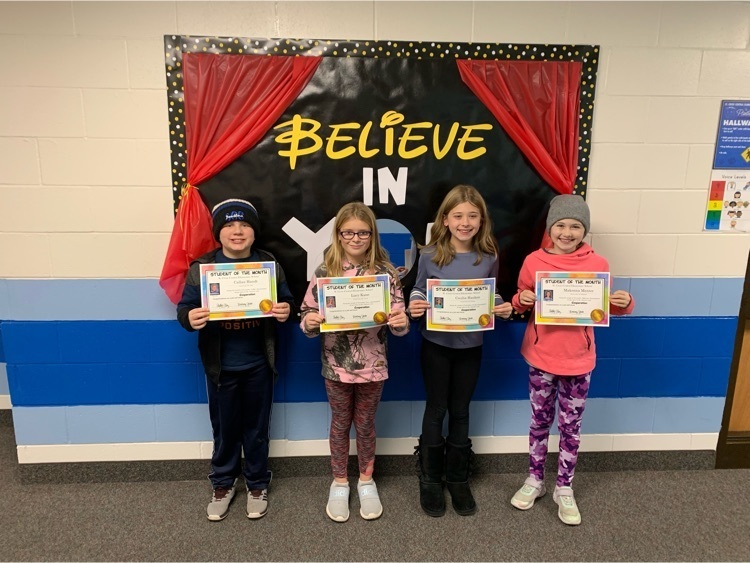 Congrats to our kinder, 1st and 2nd grade students of the month! The character trait this month was cooperation. Way to go panthers!!!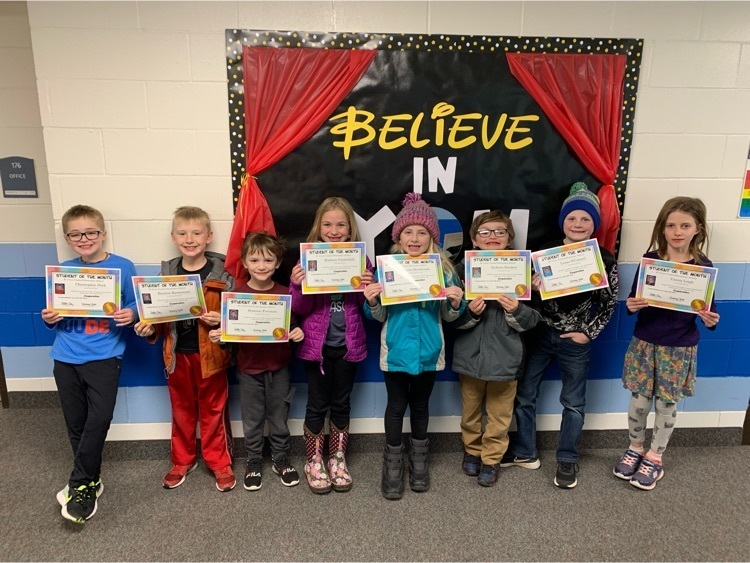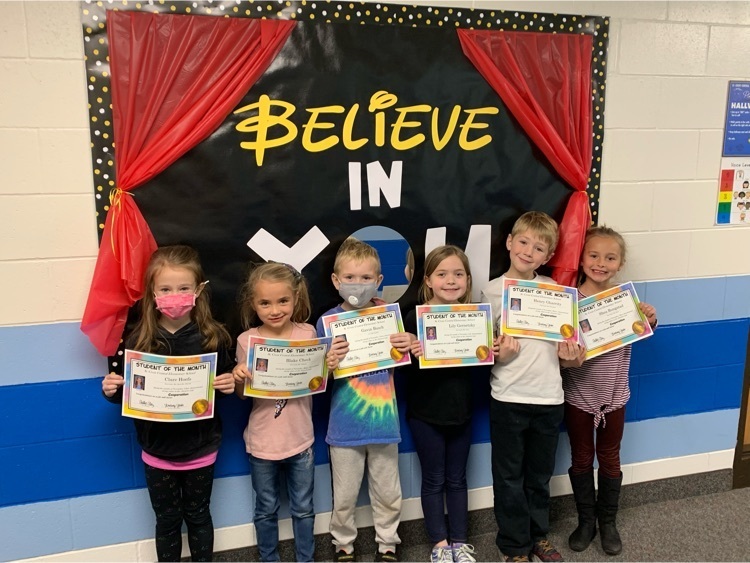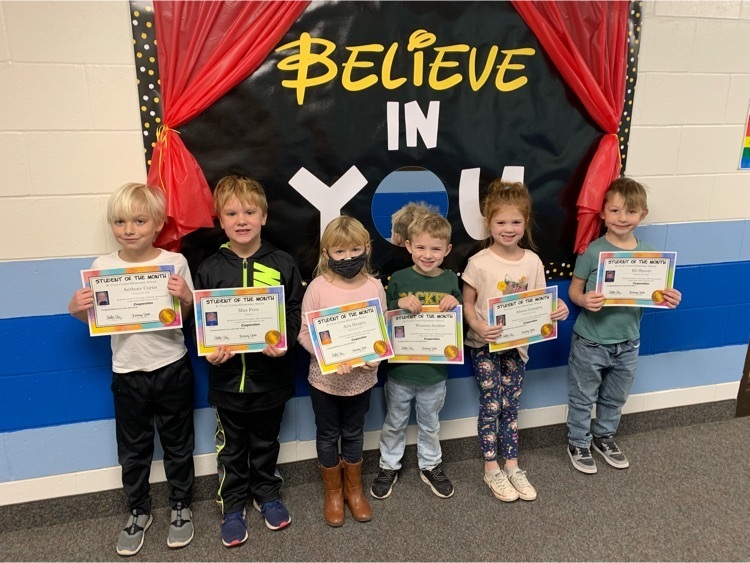 Our 1st graders put on the first ever SCC Thanksgiving's Parade this afternoon! They designed one of a kind balloons and marched through the building to show off their awesome creations to the rest of the school. This might just be a new elementary tradition in the making! Happy Thanksgiving!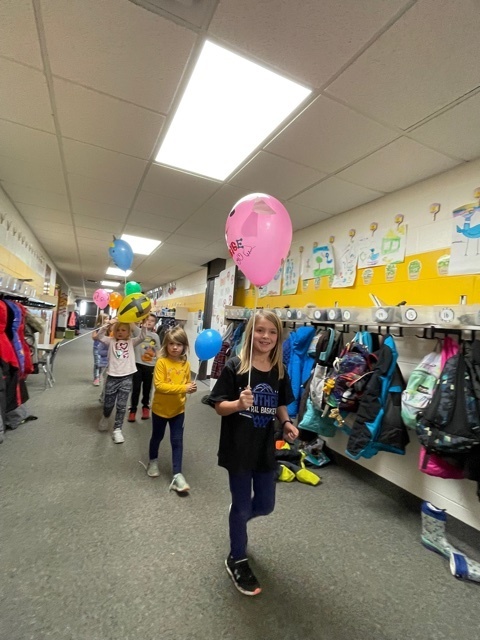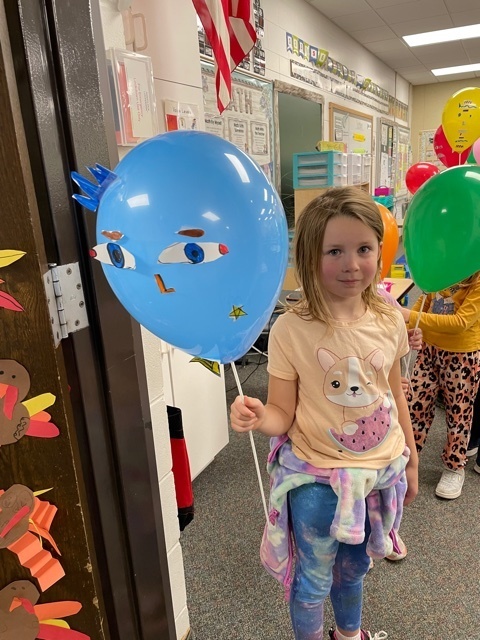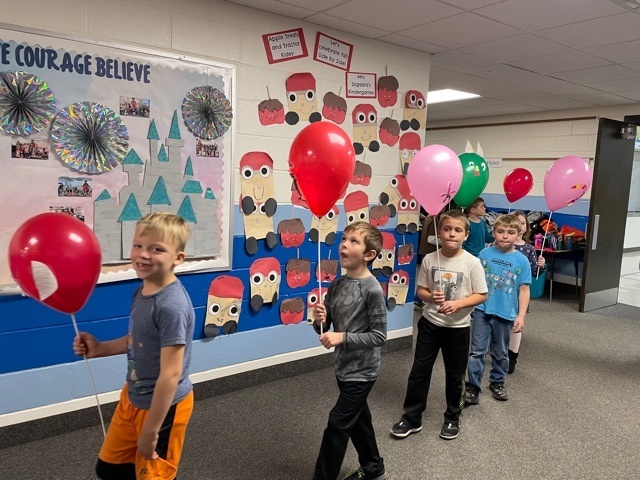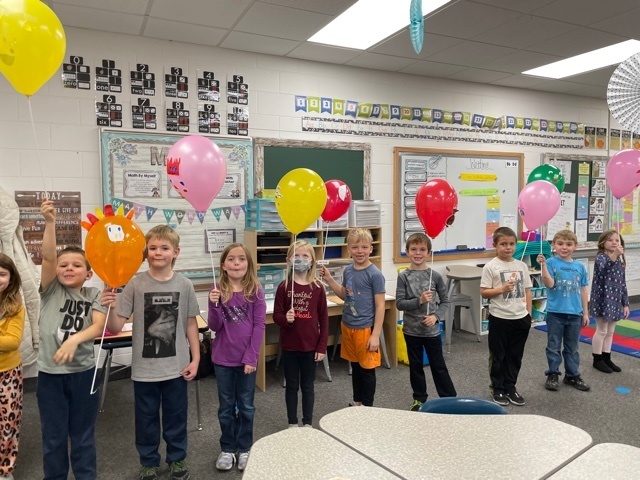 Mickey Mouse visited Mrs. Schultz's kindergarten classroom this morning to talk to students about cooperation and congratulate them on showing great cooperation at school this past week!

Elementary students enjoyed a holiday dinner for lunch yesterday! Their favorite part was the ice cream! #sccpride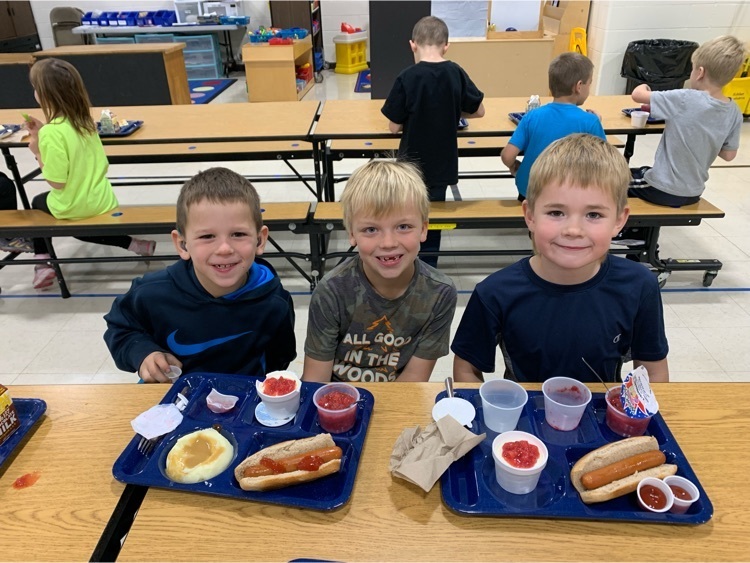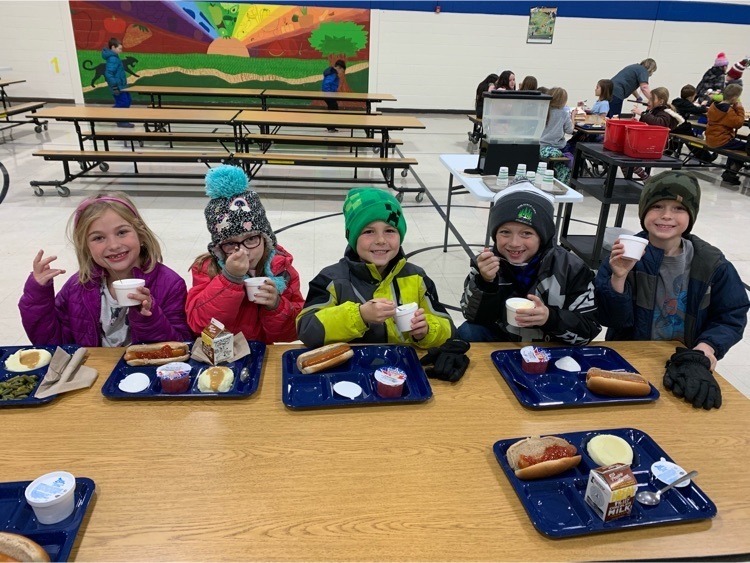 Thank you to all of our Veterans near and far for all of their service. Our program at the Elementary last week was so touching. 🇺🇸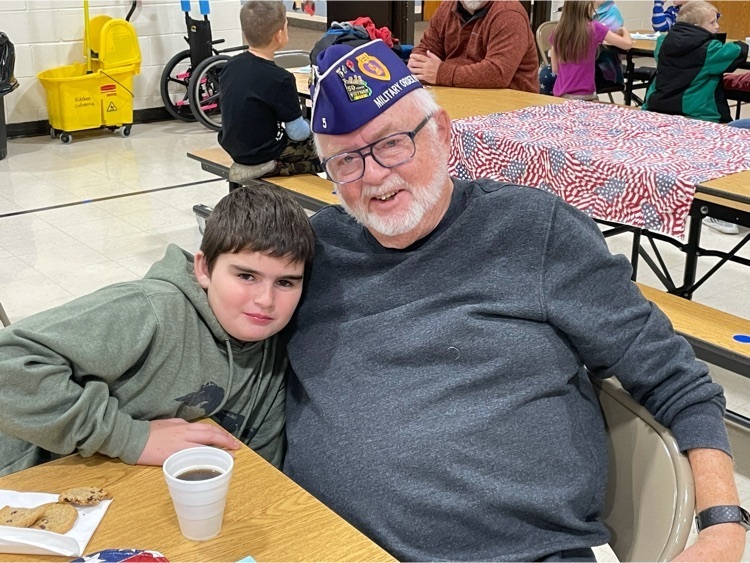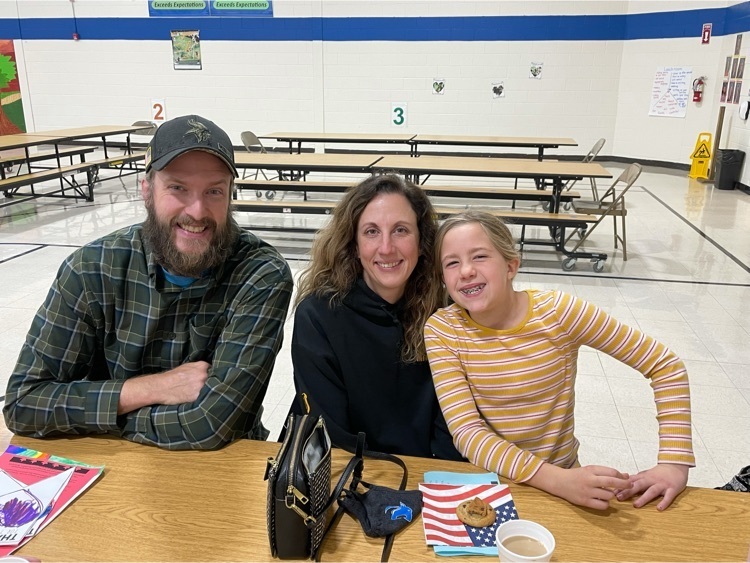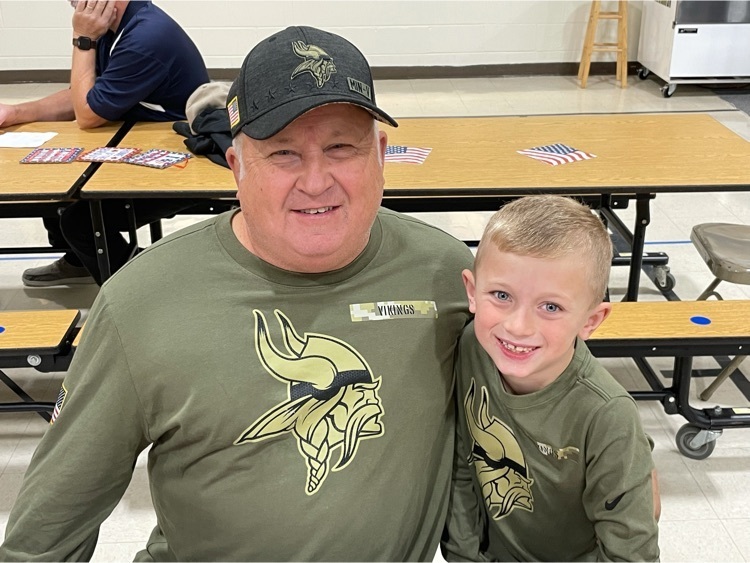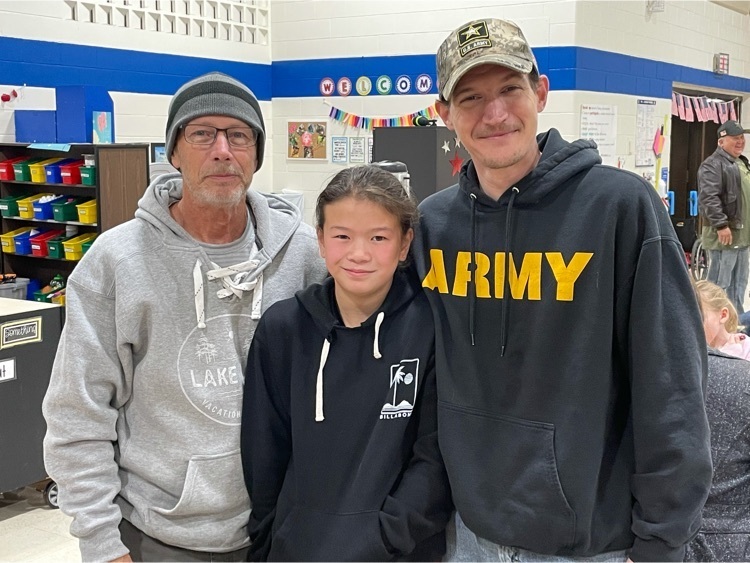 We are so excited to cheer on our talented high schoolers tomorrow when we get the opportunity to view their play Cinderella! Here we go!

WOW! So amazed at how giving our families and students at St. Croix Central Elementary are!! Students collected a total of 1,782 items to donate to our local food shelf and help those in need! Way to go Panthers! #sccpride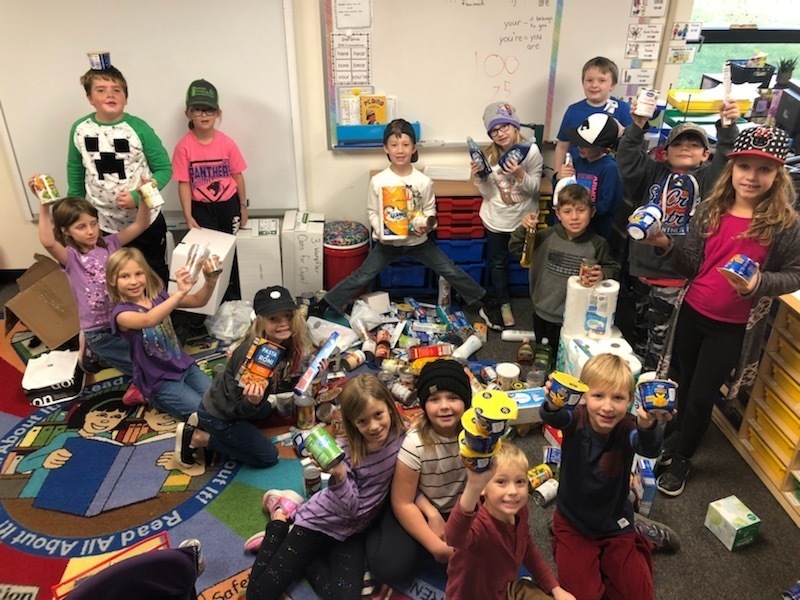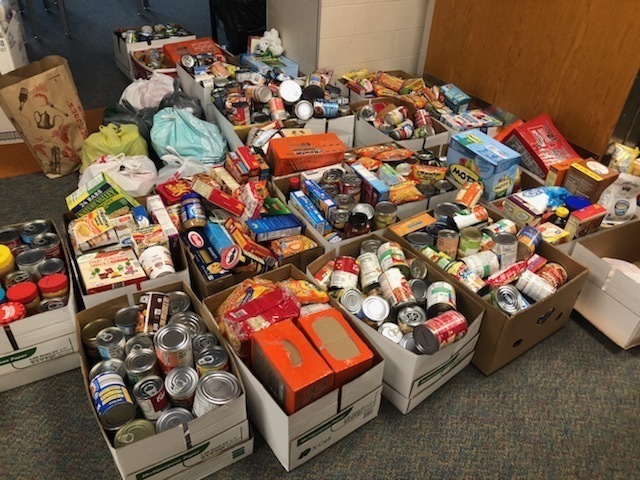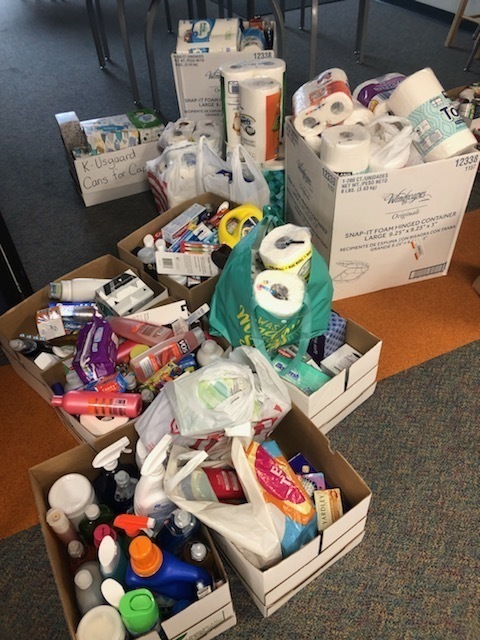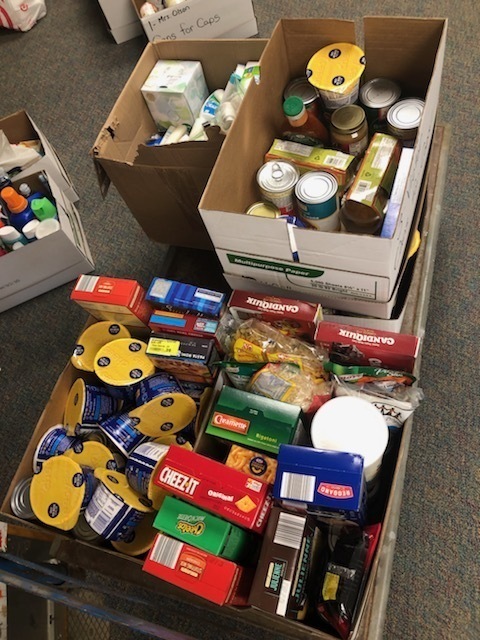 Mickey visited with Ms. Plackner's 2nd grade class today to congratulate them on doing an exceptional job of showing cooperation this past week!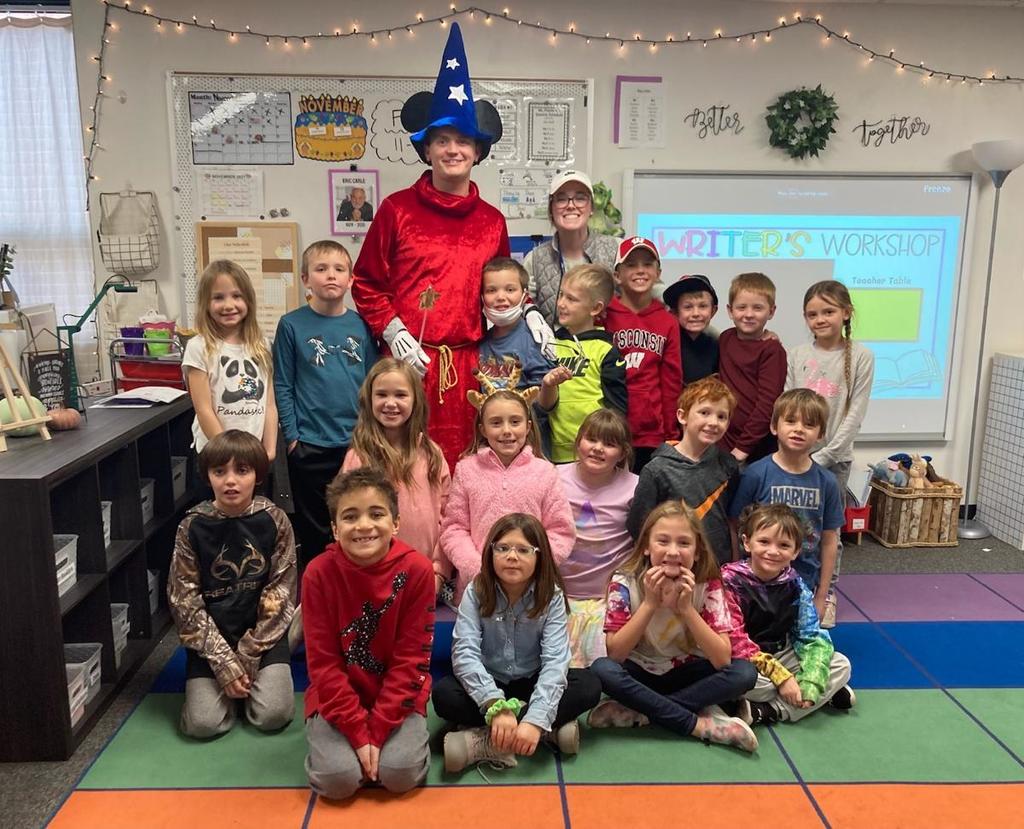 Last week, Mickey stopped by to visit Mrs. Huftel's kindergarten class and congratulate them on doing a fantastic job showing cooperation during their school day!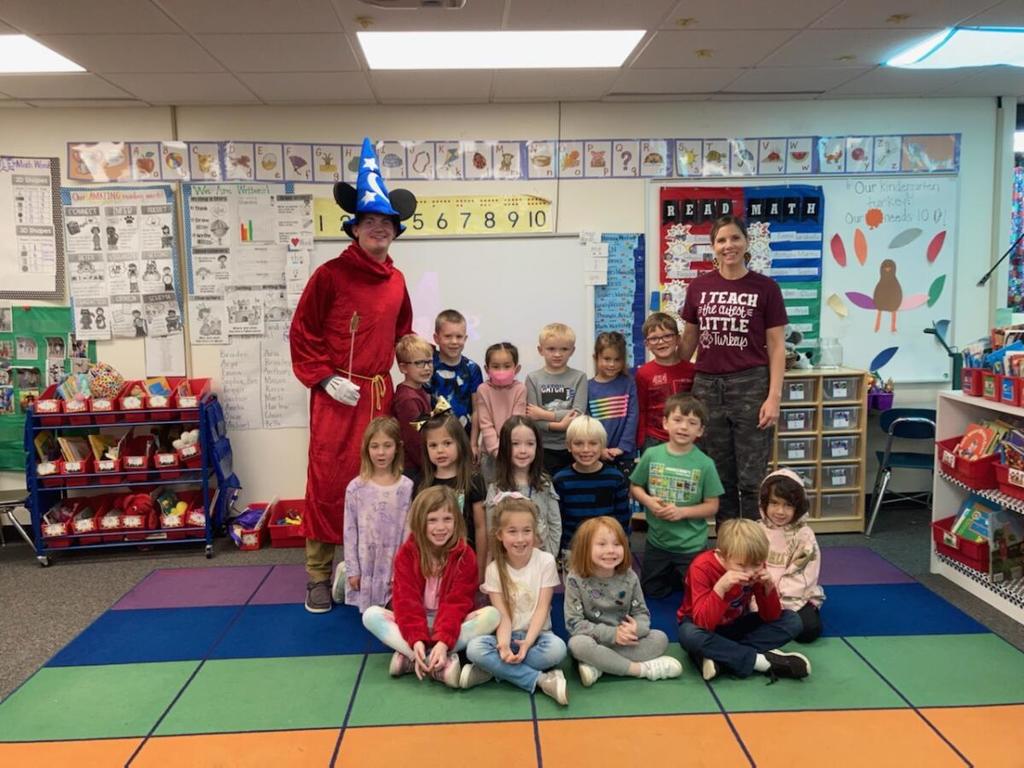 Tomorrow is the last day to shop the SCCES online book fair! Thank you SOOOO much for supporting reading in your home and among all SCC students by making a purchase either in person or online. We are astounded at your generosity and encouragement of literacy in our community.
www.scholastic.com/bf/sccelem
#sccspirit #reading #bookfair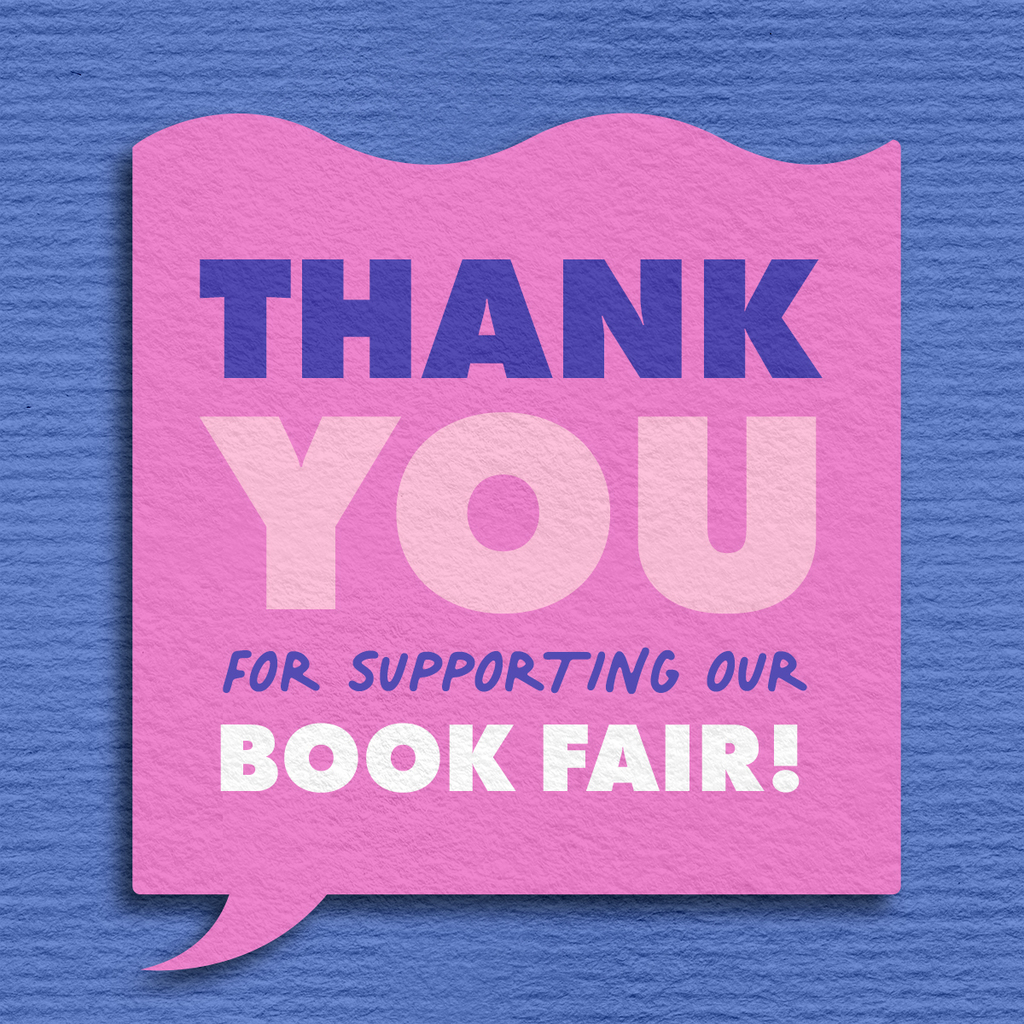 Today Mickey Mouse visited our final classroom for the month of October. He stopped by 3rd grade to see Mrs. Dilcher's students and talk them about our C.A.R.E.S. trait of courage!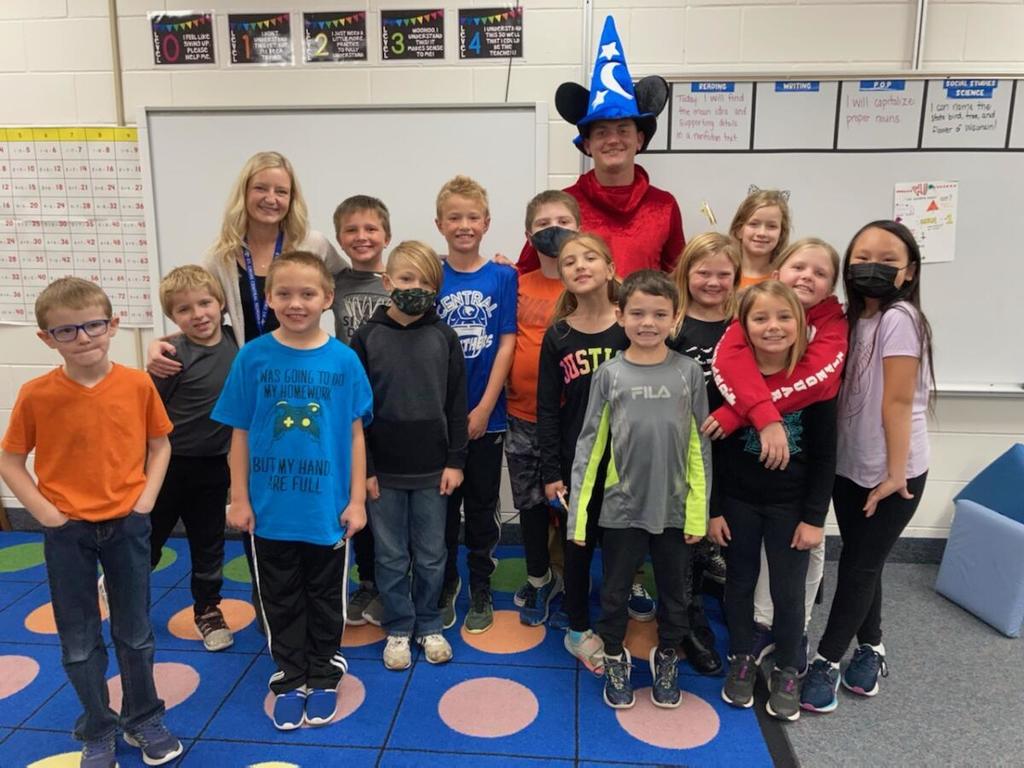 Help get books into the hands of our students by shopping at the online book fair thru October 31! Thanks for all your support!
www.scholastic.com/bf/sccelem
#sccspirit #reading #bookfair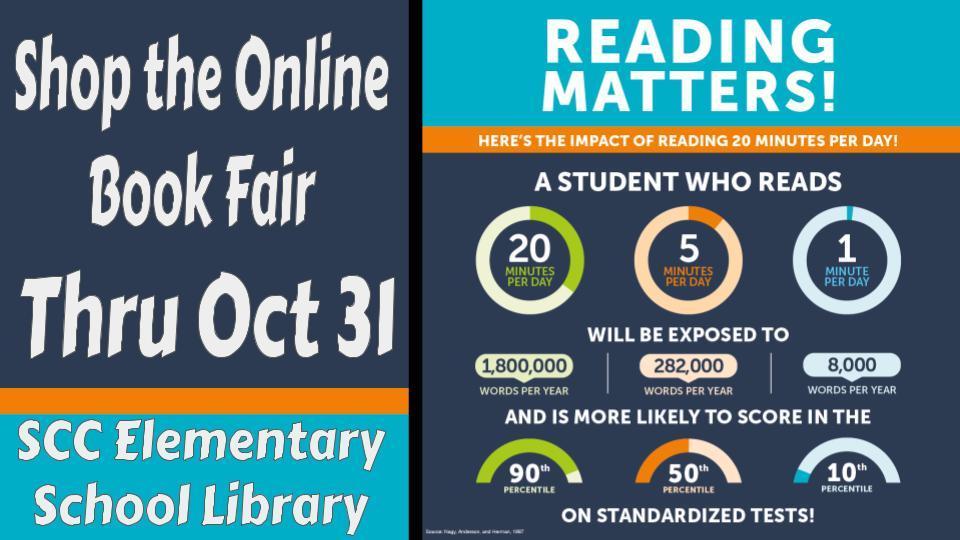 Fourth graders will be selling greeting card boxes over the next two weeks to raise money for costumes for their April 21-22 production of "The Jungle Book Kids." Please find a fourth grader and order your cards before the Thursday November 4th deadline. You can contact Ms. Neumann with any questions. Thank you in advance for your support of our 4th grade theater program!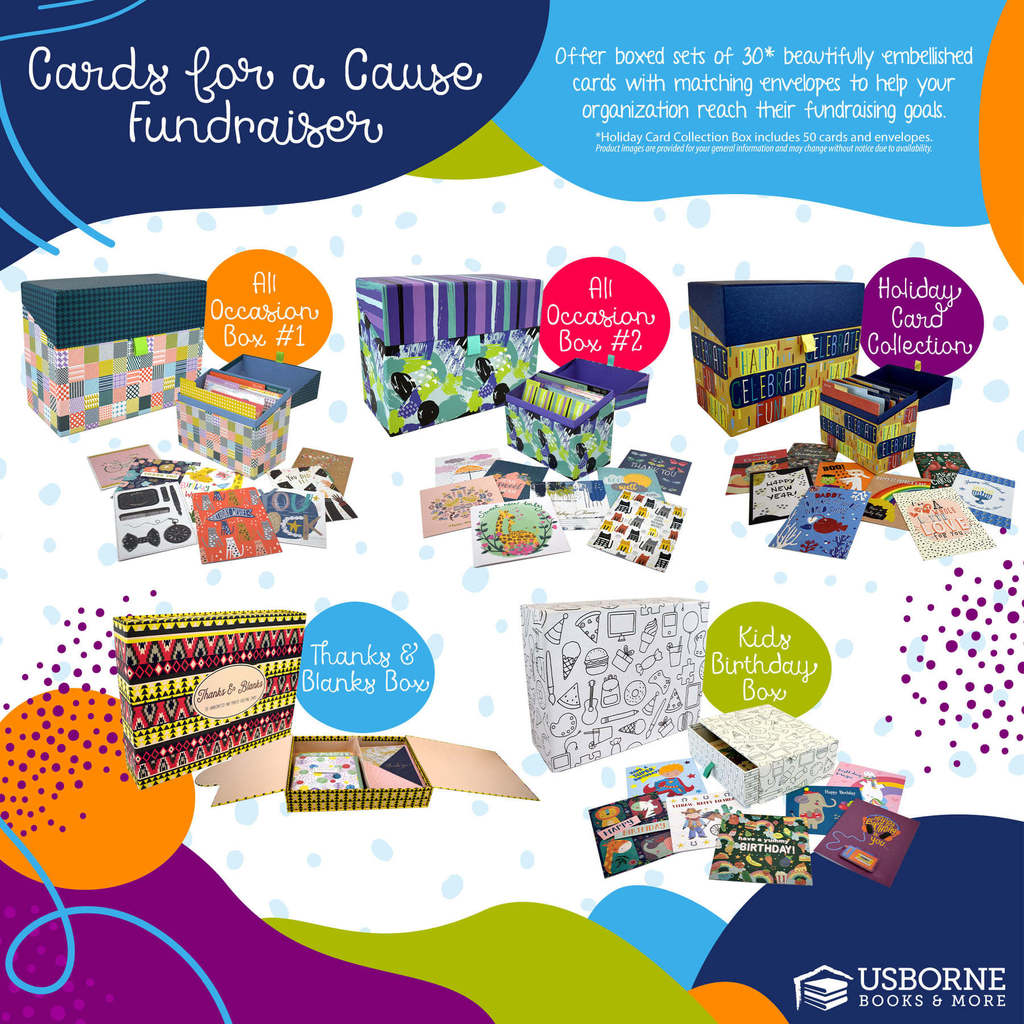 Mickey was a fun surprise to Mrs. Fritz and her second grade class today. He and the kids discussed what it means to be brave and show courage!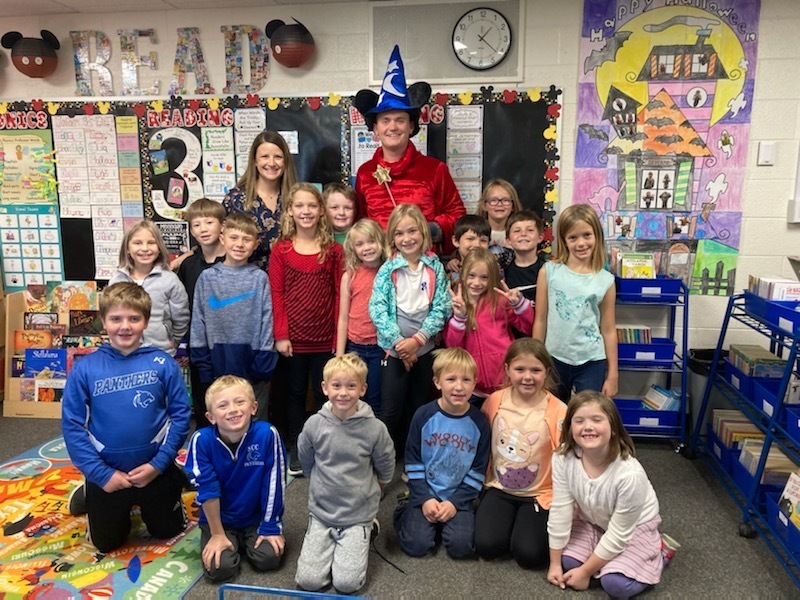 So many good books, so little time! Support reading at SCC by shopping in-person or online at the SCCES Book Fair! Find more details & shop at
www.scholastic.com/bf/sccelem
#sccspirit #reading #bookfair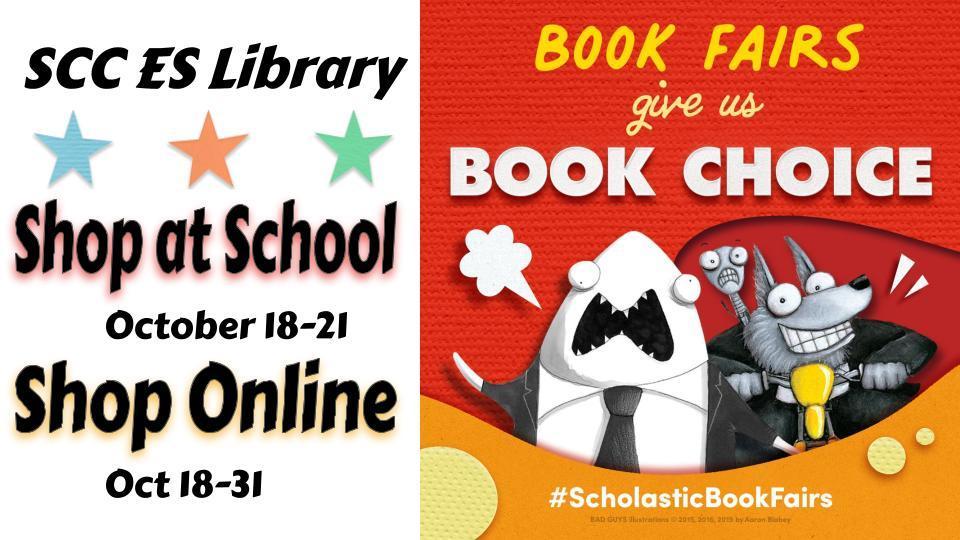 The book fair starts today at SCC Elementary School! Visit
www.scholastic.com/bf/sccelem
for all the information about shopping and see what books are available. We can't wait to see you! #sccspirit #reading #bookfair