EDIT MAIN
One School One Book
Building communities through reading is a powerful thing. This year we will be reading four books school-wide, one each quarter. Students that read the selected book and write a review of the book in Destiny will be entered in a prize drawing. All books are available as an ebook through Destiny Discover.
1st Quarter -- Odd, Weird, and Little by Patrick Jennings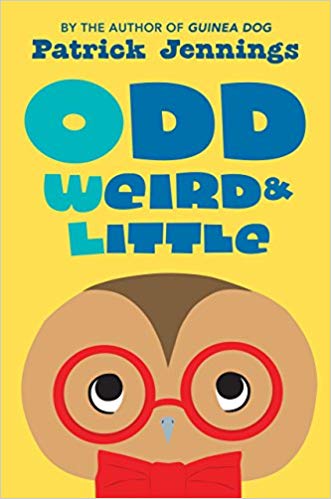 Summary: Readers who love authors Andrew Clements, Dan Gutman, Gordon Korman, and Tom Angleberger will find this charming, funny, easy-to-read middle-grade novel from the beloved Patrick Jennings an absolute hoot! When the new kid joins his class, Woodrow agrees with his schoolmates--Toulouse is really weird. He's short - kindergarten short - dresses in a suit like a grandpa, has huge eyes, and barely says a word. But Woodrow isn't exactly Mr. Popularity. The frequent target of the class bully himself, he figures that maybe all Toulouse needs is a chance.
You can read the ebook via Destiny Discover (stop by the library if you don't know your login). You can also listen to and download the audiobook created by Ms. Olson. There are also a limited number of paper copies available in the library. If you have questions about the program or the book, please contact Ms. Olson.