EDIT MAIN
One School One Book (Author)
Building communities through reading is a powerful thing. This year we will be reading three books school-wide, one each trimester. Students that read the selected book and write a review of the book in Destiny will be entered in a prize drawing. All books are available as an ebook through Destiny Discover.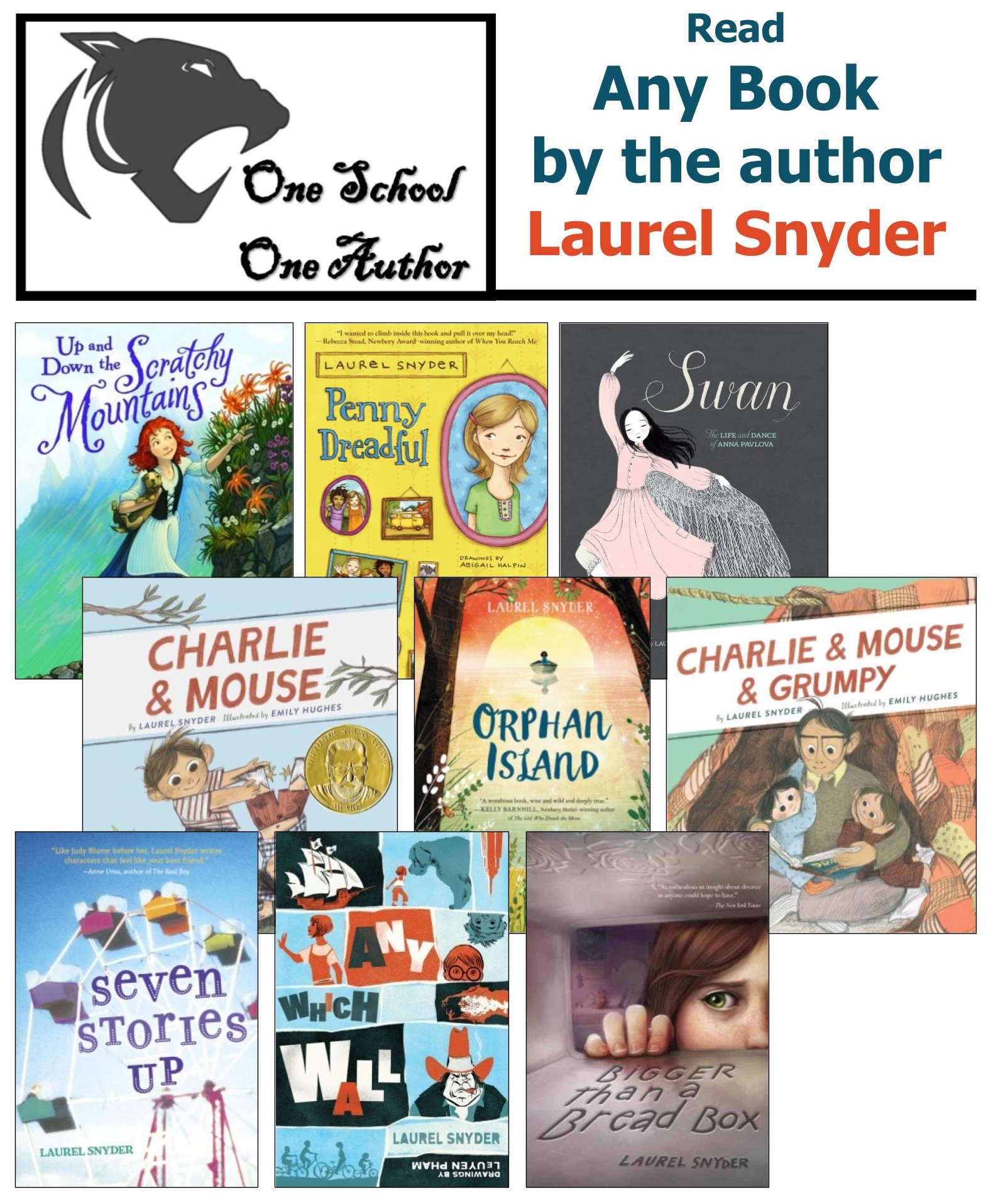 1st Trimester-- Odd, Weird, and Little by Patrick Jennings. Winners for 1st trimester were: Mitchell Toske, Elizabeth Meyers, Curtice Niemeyer, and Eva Spitzmueller.
2nd Trimester-- We are switching it up for 2nd trimester and doing One School One Author, reading any book by the author Laurel Snyder, who will be visiting us in April. Students should choose one of the 9 books we have available as either an ebook or paper book, read it, and then (if they choose) put in a review in Destiny Discover. You can find all of Laurel Snyder's book plus more information about her by in the Destiny Discover Collection.
If you have questions about the program or the book, please contact Ms. Olson.