EDIT MAIN
One School One Book
Building communities through reading is a powerful thing. This year everyone at SCC Middle school has the opportunity to read a book. Students that read the selected book and write a review of the book in Destiny will be entered in a prize drawing. All books are available as an ebook through Destiny Discover.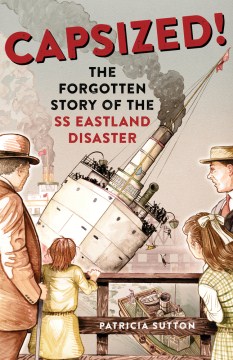 Capsized: The Forgotten Story of the SS Eastland DisasterI by Patricia Sutton - The passenger liner was already a little top-heavy when it was built, but throw in some extra lifeboats on the top deck, finicky ballast pumps, and a huge crowd of picnic-goers headed to the beach across the lake from Chicago, and the Eastland became downright dangerous. Sutton homes in on several families and individuals who were on the boat when it tipped over in the Chicago River in 1915, killing 844 people, and offers a tense, minute-by-minute report of both the circumstances leading up to the disaster and the harrowing rescue aftermath.
Read Capsized and write a review in Destiny Discover by November 1st to be entered in a prized drawing.
If you have questions about the program or the book, please contact Ms. Olson.